IFBB BIKINI PRO & GASPARI NUTRITION SPOKES MODEL MARZIA PRINCE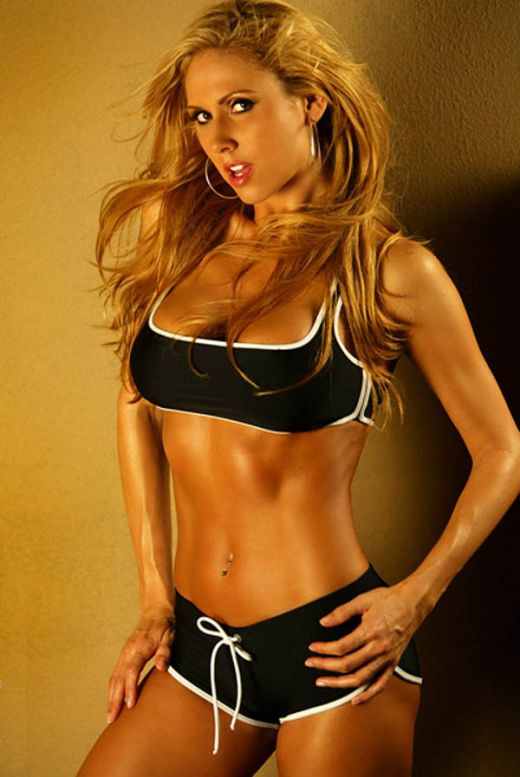 The UCW Radio Host Louis Velazquez had the opportunity and honor to have the inspirational IFBB Bikini Pro and Gaspari Nutrition Spokesperson Marzia Prince on the show.
We had the unique opportunity to actually take a journey through the life of Marzia Prince, how a girl from Texas at the age of 30 had her life change just by taking a picture for her own collection. To hear about this amazing journey was just something that will throw you back and make you evaluate your life. Have you reached for your goals despite of your fears, are you actually living the best life that you can? these are questions that haunt us all but the story of Marzia Prince is a testament to success and that if you as a person want to achieve something all that you need to do is decide to do something about it.
"Marzia is such a great person, she is just beginning to spread her wings in the fitness industry, by aligning with such great people as Rich & Liz Gaspari and Gaspari Nutrition, David Lyons from the Ultimate Body Reality Show and many others, she is destined for true greatness in her sport and in life, I was honored to have her on the show." said Louis Velazquez host of The UCW Radio Show.
Q & A with Marzia Prince as featured on the Gaspari Nutrition Website
How long have you been bodybuilding, and how did you get started? I have been into fitness since high school. I ran track and played volleyball. After high school, I took aerobics classes and dabbled with weights in the gym. I didn't know much about bodybuilding or what type of program I should be on. I was lost! I hired my first personal trainer at 23 years old and was fascinated by his knowledge and pushing me harder than I have ever pushed myself. This was a total challenge for me. It opened my eyes to hard work. I didn't know working out at THIS level! So, you can say I have honestly been into bodybuilding for 11 years and still going strong. I will never give up my weights!
Why do you train? What motivates you?  I train because I love how it makes me feel! I love the burn, the sweating, the results, the challenge, and how it makes me feel stronger physically and mentally.  I feel that I can tackle any obstacle in life.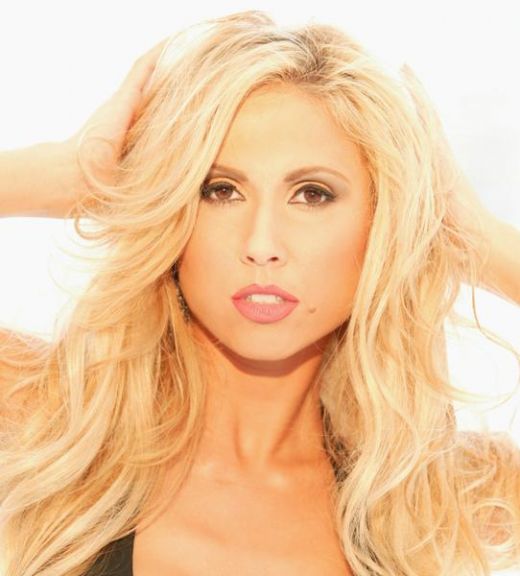 There are always different motivating factors in my life. It depends on the occasion, season, and my goals. For example photo shoots, competitions, books, and last but not least, my clients! As a personal trainer, I push and motivate my clients to their goals. When they reach it, it motivates me to stay on track.. Everyone has a different story. Their stories are so inspiring, that it keeps me going. We are very grateful and appreciate each others hard work.
What are your goals?  My short term goals right now are to train for a few shoots. I don't want to lose focus or motivation. Photo shoots are small goals to keep going throughout the year. Even if I am not shooting for a magazine, I will hire a photographer and shoot with them so I can stay in shape. The pictures will let me know what I need to work on. Also, I have written two books. The first one is being wrapped up right now. I am very excited two share my knowledge as a fitness professional with the world. So, stay tuned…
My long term goals are to continue to inspire others to reach their goals. Whether it is through personal training, my books, and hopefully my own show! I love helping others. To be quite honest, my passion is cooking. I love to cook heart-healthy and to think of delicious recipes with whole foods without sacrificing the taste. I would love to have a healthy cooking show! I have some great secrets and tips to share. I could spend hours in the grocery store and my kitchen.
What are the underlying principles behind your approach to bodybuilding?  There are a few rules I strongly live by. I have created the Marzia Principles. They are 10 principles I live by to keep my healthy lifestyle.
Principle #1: JOURNAL!
Journal everything! From food to workouts to setting goals. You can use a day planner, a journal, or even bodyspace.com.
Principle #2: HAVE A PLAN!
Have a plan. Decide what type of exercise you want to do and the timeframe you're going to do it in.
Principle #3: SET GOALS!
Goals! Set short goals and long goals. For example, if your long term goal is 20 lbs. 5 lbs. should be your short term goal.
Principle #4: FIND MOTIVATION!
Motivation! Find something that motivates you whether it is a magazine, a picture of yourself, or a family reunion.
Principle #5: EAT MORE!
Eat 5-6 small meals a day spaced 3 hours apart.
Principle #6: VARIETY!
Make sure you have some form of protein, good carbs, and good fats at each meal. For example, a chicken salad with spinach, and olive oil.
Principle #7: STAY HYDRATED!
Drink plenty of water between meals. Sometimes when you are hungry, you are really thirsty.
Principle #8: SUPPLEMENTS!
Take a multivitamin and proper supplements. Sometimes you don't get that from food alone.
Principle #9:  MAXIMIZE RESULTS!
To maximize your results, you need to do a combination of cardio, resistance training, and proper nutrition.
Principle #10: BEWARE OF FACTORY FOOD!
And last but not least, number 10. Stay away from factory food! Chances are if it comes in a box, it probably isn't good for you!
If you can adhere to these principles, I guarantee you will be in the best shape of your life!
What does the phrase "Push Harder" mean to you?  The more you push yourself, the harder you work. Keep pushing hard to reach your goals. When you get to your goal, make another goal. It is very gratifying to get to your goals. Never stop pushing hard! That is what life is about!
What advice would you give to someone who is just getting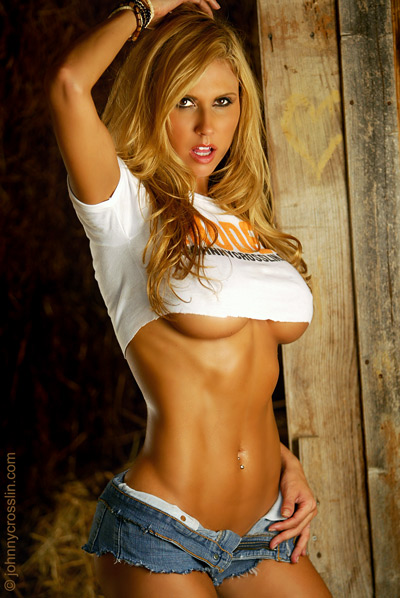 started as a serious bodybuilder?
Wow, how much time do you have! LOL! I could write a book about this. No, but seriously…do your research!! I can't stress this enough. Read books on how to lift with proper form and technique. Educate yourself on the proper foods to maximize your results. Hire a trainer that specializes in that area. Talk with other bodybuilders and fitness professionals. Get different views, opinions, and fatcs. What works for them, may not work for you. Getting to your long term goal takes proper planning and time. You will get there. Stay focused and educate yourself! It is hard work. This is not a lazy profession!
Supplementation:
I use Gaspari's Lean and Fit Stack for Women. It consists of three great products.
The first one I use is Cytolean. I take that first thing in the morning with a full glass of water. This will get me through my morning cardio and curb my appetite all day. After cardio, I eat breakfast to fuel up.
Then later in the day when I am ready to lift weights, I will take my favorite workout product ever, SuperPump250!! You have to get the grape flavor, YUM! I take it 30-45 minutes before I lift and then hit the weights. I love the burst of energy and mental focus it gives me to sustain my aggressive workout. This will definitely make you push harder than you have ever pushed! If your not in the mood to workout, this will put you back in the right mind frame!
Then after my workout, I replenish my body with Gaspari's IntraPro whey protein powder. My favorite way to eat this protein powder is to put a scoop of double chocolate in my thick greek yogurt (FAGE is my favorite brand, it is so thick.). It tastes like a dessert! I look forward to this tasty treat after my workout. Sometimes that is all I can think about during my workout!! After your workout, you have a 20-40 minute window of recovery to rebuild/repair the muscle. I can't think of a better way to have your protein powder. You have to try it. It is the combination of the that particular yogurt and Gaspari protein powder that make it delicious! Plus it is fast acting to repair the muscle!
Competition History:

Year

  

Event

  

Results

---

2009

 

NPC JR. Nationals

 

1st

2009

 

NPC Jr USA's

 

2nd

2009

 

NPC Europa Super Show Bikini Championships

 

1st

2008

 

Lyzabeth Lopez Bikini Championship

 

1st

2007

 

Model Universe

 

3rd

2007

 

Ms. Bikini Universe

 

1st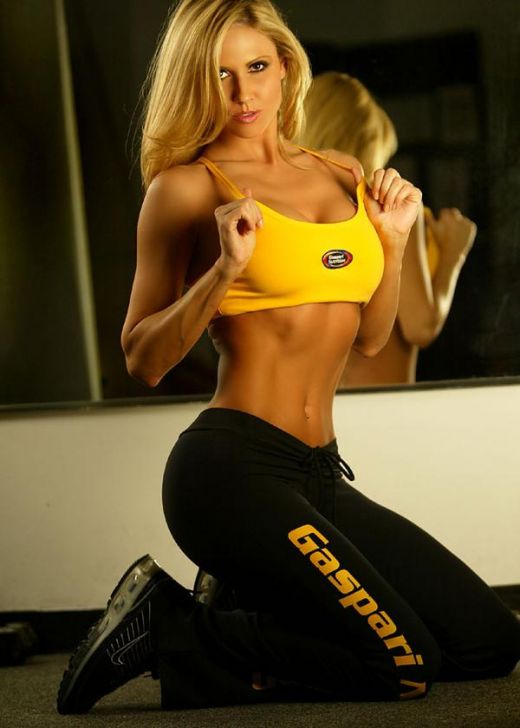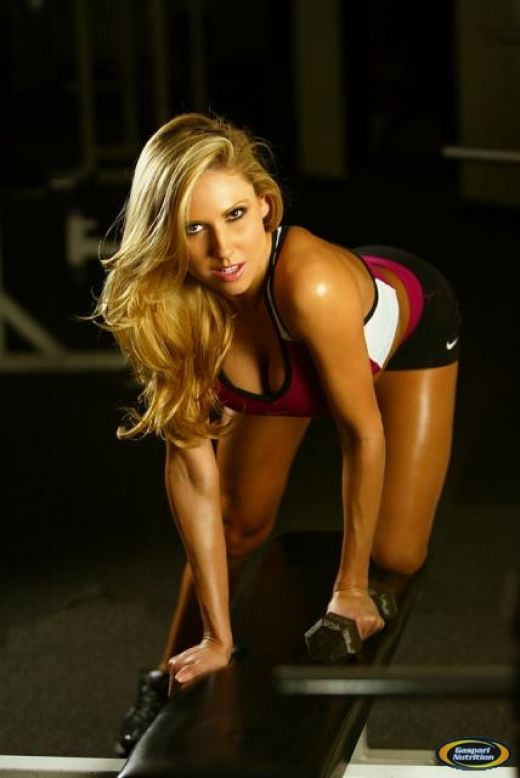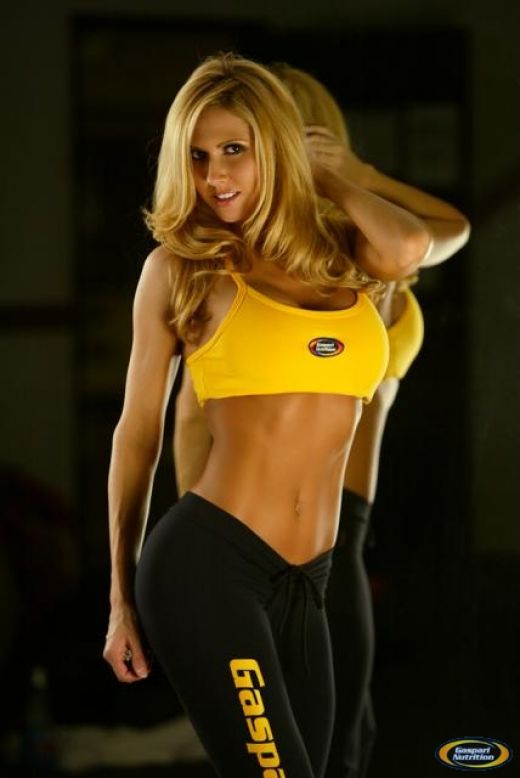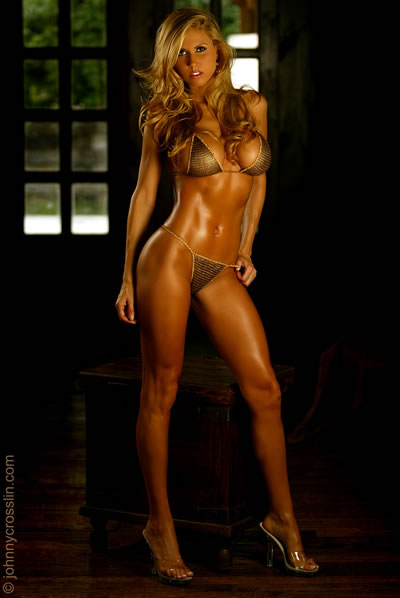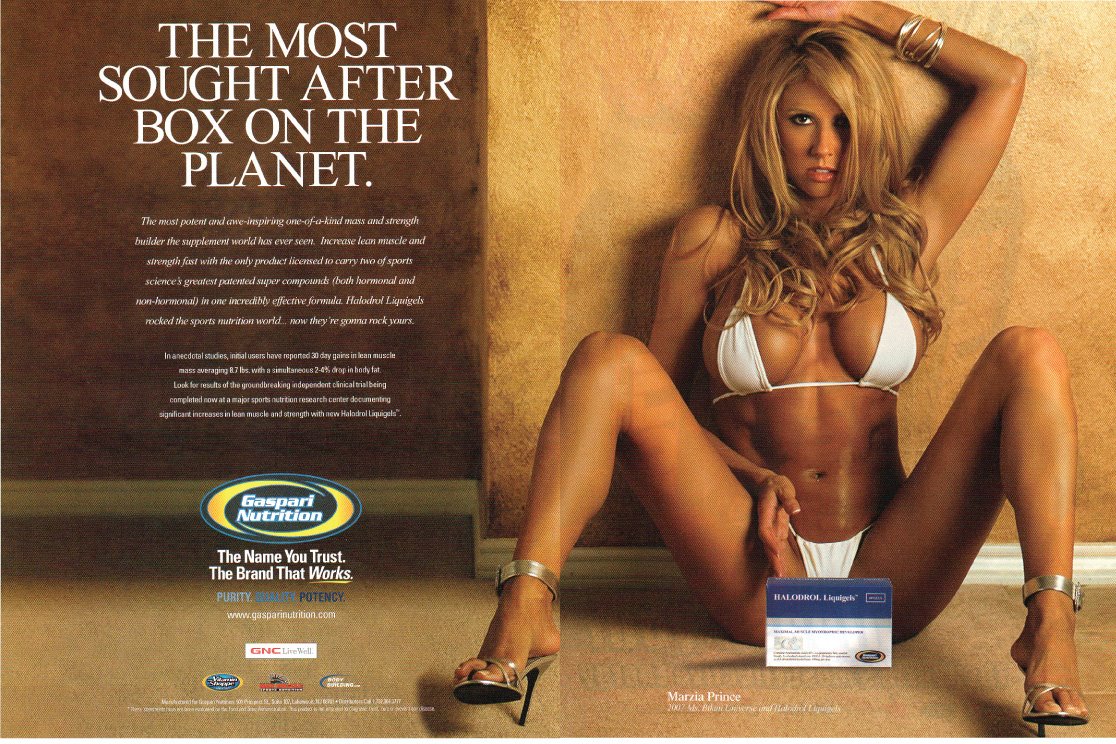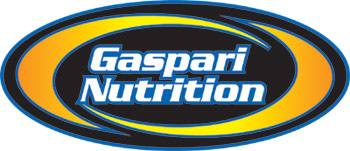 Websites: www.marziaprince.com
www.gasparinutrition.com
www.theultimatebodytvshow.com
http://www.myspace.com/marziaprince