UK SINGER/SONGWRITER TARA LONDON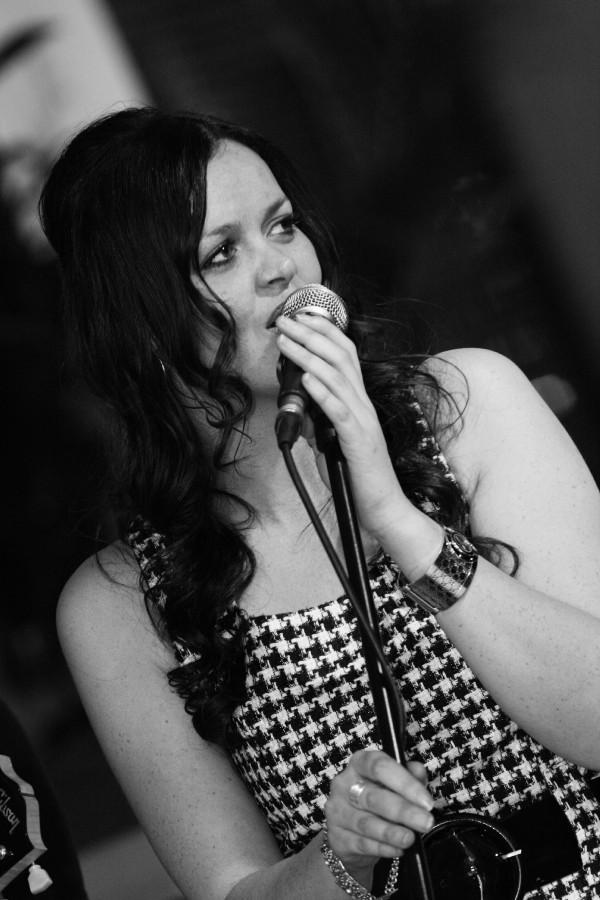 The UCW Radio Host Louis Velazquez had the opportunity to have recording artist Tara London on the Show.
With a training in acting, musical and technical theatre, Tara London's involvement in performance and composition dates back to the early days of her youth. Strong influences including Billie Holiday, Elvis Presleyand Janis Joplin explain her passion for individuality and flair, especially in the adverse face of existing trends. Always projecting a sound that inspires an emotive response within her, the desire to spread this feeling to those around her is the main drive behind this hugely talented musician, caring little for the conventional trappings of fame and fortune.
Presently working as a solo artist, Tara is often accompanied by her guitarist and backing vocalists but has also spent time working with two bands in recent years, travelling far and wide across London and the South East including venues such as The Blag Club, The Cobden Club, Spice of Life Soho, The Sidcup/Bexley Guitar Society, ' The Original Songwriters'@ The Backyard,Broadway Theatre, The Bedford, The Cedar room, The Gate and many more. With her work earning airplay on independent and national radio stations in and outside the UK, Tara's endeavors have recently been reflected with a nomination at the 2008 Indy Music Awards; meanwhile, work continues on a first album 'The Whispering Years' signaling no pause in momentum for this bright star of the future
Websites: www.myspace.com/taralondon
http://www.taralondonmusic.co.uk/