MODEL/ACTRESS ANGEL LEE-ANN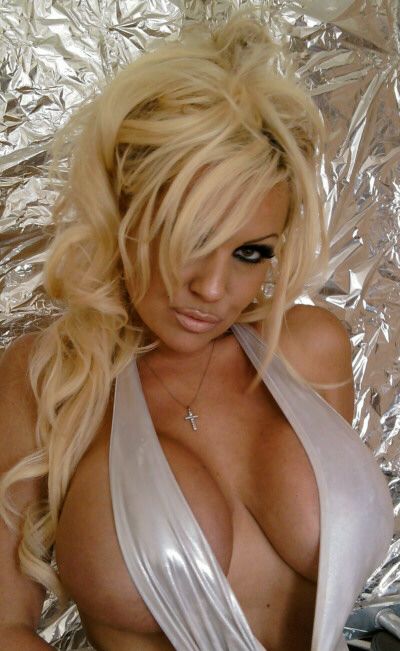 The UCW Radio Host Louis Velazquez had the opportunity to have Model and Actress Angel Lee-Ann on the show, she is definitely one that you need to keep your eye on in the very near future.
About Angel in Her Words
I believe in living your life now, to the full…i don't want to get to a age where I'm too old, and looking back on my life with big regrets…and feeling like there is nothing you can now do about it…almost like life's past you by,.. where you're maybe in a job that you cant stand and  have just accepted it, and carried on day to day….wishing you were somewhere else, living the life you had always wished for.
The beginning of this year I was doing just that, I had recently got out of a very unhappy long relationship, which had held me back in fulfilling my dreams I once had before.I was running my own business in home security here in the UK for many years, it had been very successful, and my family still continues to work in this line of business today, but for me, finally being single, I decided to take up acting classes in the evenings after I closed my business for the day.I studied acting in film and TV, I loved this so much and decided this is what i wanted to pursue further, but it had become very difficult juggling both my business which i ran by myself and being able to go out to any potential castings etc…it would be impossible…So I had to put that on hold for a little while.
In mid 2008 I went on a girlie holiday to L.A and was approached  by a manager/agency there, they then signed me to a semi exclusive contract for at least a year…to join his books…a warning to people that I've learned along the way is unfortunately be careful who you sign with, be careful what spill "managers" etc will give you to maybe get you signed up etc.
I've learnt the hard way, but least i know now…how he promised this and that., how he had investors involved with big budget films they were to be filming end of last yr and i was promised this part and that part in this film they'd be filming and all of that, I learned the hard way because it had wasted a lot of time for me..
At that time I was stuck on my end not being able to go out  to any other castings in case I was told he needed me to fly out in few weeks time for filming?
So I ended the contract this year and took a big decision as my lease for my shop/business was coming up for renewal to either re-sign for a further 5 yrs and stick at the business i was good at "the safe option" or to get out, I chose to "get out" and take the chance, this leaving the security of a guaranteed income.
I knew that I  couldn't run my own business and be able to travel or work away if needed…it was a gamble, but one i was willing to take.
I signed up with a new manager in USA at World Entertainment Agency in late 2009, so it is all still very new to me, but wow how different this company is to the last I had been signed with.
They are extremely professional and I have since had interest from Playboy USA.
I had been approached from a music producer who has worked with groups like the Chemical Brothers to name one and he asked me to do vocals to one of his new tracks he had done, I've since finished that, and are in the very last stages of the video I'm in being filmed for it…I'm being cast in a UK film for cinema, filming starts in November.
I have a photo shoots lined up in Miami at the end of October and many little projects that are all coming together…all very exciting!
I'm feeling 2010 is going to be a great year for me, if it carries on the way its going =0}…and then my story will be of a happy one to tell , how not to sit back and let life pass you by, how only a few months back i was stuck in my 9-5 job day in day out same thing…looking out the window dreaming…wishing I was doing something else, wishing my life was some what different, to now all these different opportunities that are now coming my way, and I'm now free to be able to travel and take on any new jobs that are offered to me…
"Angel went through a bumpy road but sometimes its better to have that negative stuff out early than to have it come later in her career, I believe that this experience will lead her to achieve greats things in not only her career but in her life, " said Louis Velazquez host of The UCW Radio Show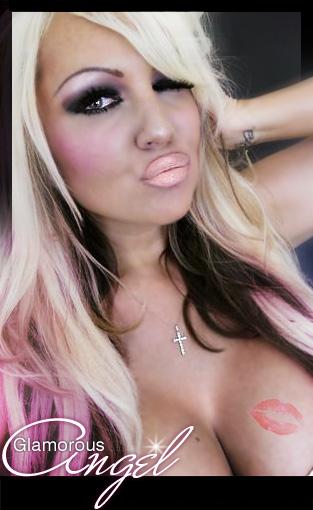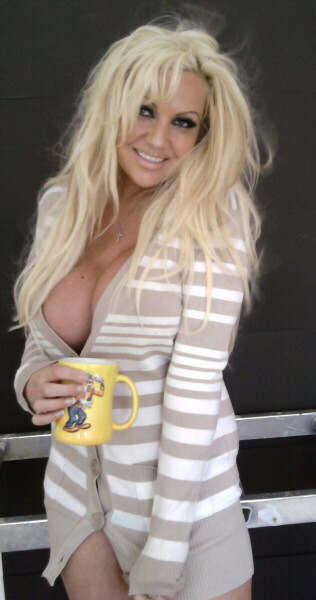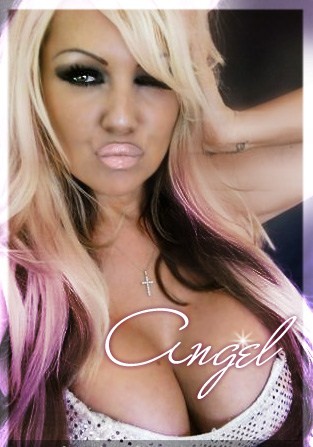 Websites: www.myspace.com/1angelll