COMEDIAN / ACTOR / PRODUCER STEVIE D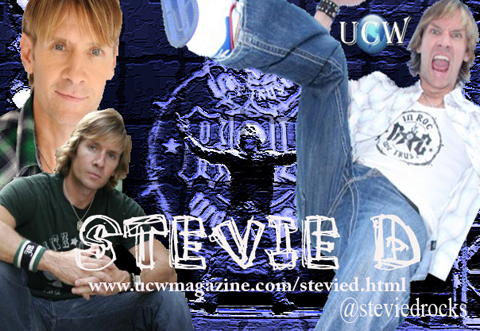 Stevie D. is a comedian, actor and producer.
Stevie has made his mark in the stand-up comedy world with his high energy, rock n
roll take of everything from pop culture to what it is was like growing up a white trash
hillbilly in Kentucky.
Since the release of the successful DVD Rockstars of Comedy, which he produced and created, he has started his own production company, Blue Moon Media Group, that now
has television projects in the works with Tommy Lee, UFC Champion- Rich Franklin, HotRod Builder of the Year- Troy Ladd, among others.
While building his brand and creating mayhem in Hollywood, Stevie continues his life long quest to put Ryan Seacrest out of business.
"Stevie D is one of those Hollywood folk that has faced major adversity in his life but not only forges forward to achieve greatness but he also pays it forward by opening up doors for up and comers, whether it be in comedy, reality TV or film, he is a true path maker in entertainment," state UCW Radio Show Host Louis Velazquez
Websites: www.rockstarsofcomedy.com
2021 Interview