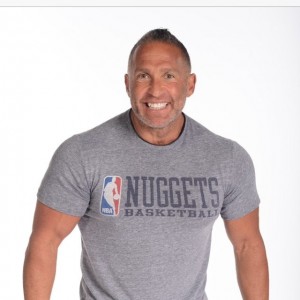 Keeping the Nuggets in top physical shape is the job of Steve Hess, the team's assistant coach/strength and conditioning.  Hess oversees the team's weight training, conditioning and nutritional programs.  He designed and arranged the Nuggets' weight room in the Pepsi Center and also designed functional pieces unique to the Denver Nuggets.
In his 19th season with the Nuggets, Hess creates and administers individual workout programs for each player throughout the entire year.  He spends the majority of the off-season working with Nugget players and other professional athletes, overseeing every aspect of their workout programs.  He pushes them to reach their peak physical condition.
Hess is one of six trainers worldwide who sits on the Under Armour training council.  He also sits on the advisory board for both Mancakes high-Protein Pancake mix and Crosscore 180 Rotational Bodyweight Training System.
In addition, Hess has been featured on NBA Inside Stuff, All-Access with Ahmad Rashad, NBATV and The Eating Network.  He also has his own workout segment on the Altitude Sports & Entertainment network.
A graduate of Ithaca College (N.Y.), Hess received a master's degree in physical education with an emphasis on sports medicine and a bachelor's degree in exercise science fitness and cardiac rehabilitation in '91.  Hess became a Muscle Activation Techniques (M.A.T) specialist in 2013 and just completed his M.A.T mastery certification in 2015.
Follow Steve Hess:
https://www.youtube.com/watch?v=L7dPI_8bhz4