Model, Actress and Filmmaker Deborah Funes
Deborah was born in Argentina. She had her first experiences in modeling and acting at the age of six. Ten years later, she performed as a singer in a concert and swimwear model in fashion shows.
A gifted student, she also pursued opportunities as a creative painter and promotional model for big brands like Coca Cola, Benetton,etc. She also appeared for first time as a performer in a top TV show called "The Show of Tinelli".
Deborah graduated with a Teacher's degree and soon after, she started a career in Advertising. During university she was involve in production of TV Commercials and music videos. However, the world of acting and film making were always in her heart and she developed her capacities from acting to directing and producing, molding an integral professional.
After she graduated from the American University John F. Kennedy, Deborah moved to Miami FL. Few months after her arrival, she was approached by an Italian company to be their exclusive lingerie model providing her with great exposure in the US. Soon thereafter she began appearing in videos and TV commercials for "MTV", "Playboy TV" and Latin American TV Shows.
In 2005, the original Baywatch producers chose her from hundreds of models for a pilot TV series.
This experience was the beginning of her acting career in the American market. In 2007, she had supporting roles in many short films and her first feature film called "Scream Farm".
Since then, Deborah has been performing as lead and supporting actress in many feature films and TV series of all type of genres. Portrayed characters from different nationalities like Russian, Italian, Swedish, German and Latin.
Her credits exemplify her versatility and they include: "Wisp" (2013), "Jebadiah's Axe" (2013), "Disciples" (2014), "Bikini Swamp Girl Massacre"(2014), "You Found Me" (2015) and many others. Today beside acting and modeling she is also writing and producing her own feature films. Projects that she had in mind for a long time.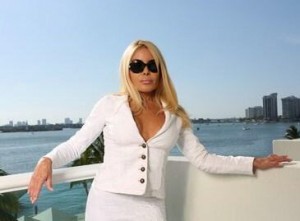 Web Links:
Official Website: www.deborahfunes.com 
Facebook: https://www.facebook.com/pages/DEBORAH-FUNES/74850451356?fref=ts
TWITTER: https://twitter.com/DeborahActress
INSTAGRAM:https://instagram.com/deborahfunes/