Nina Bergman is an actress, singer, songwriter and model. She was born in Denmark and is the granddaughter of Russian actor Pavel Kadochnikov.
Nina spent her early childhood traveling around Europe with her Russian Gypsy grandparents. After her parents divorced she lived with various family members. At 14 she received a scholarship to the musical theatre school Urdang Acedemy in London. A year later she found herself in Moscow attending the Bolshoi Theatre. From there she went to NYC and got accepted to NYU- TISH School of the Arts studying musical theatre.
She got her first agent and began booking various jobs in plays, movies, commercials, modeling and also started singing in underground bands. Being an adrenaline junkie, she found herself making extra money as an amateur boxer which later on helped her book Wonder Woman directed by Jesse V Johnson starring Timothy V Murphy and Marina Sirtis. She also played a cold hearted killer in The Wayshower starring Peter Stormare and Eric Roberts.
Her other work in LA includes starring opposite actors like John Malkovich, David Arquette, Vivica Fox, Jesse Metcalfe. She has done numerous skits on "The Late Late show", "The Tonight Show" and hosting various shows like "E!Entertainment", "Fuse", and The Grammys as Trophy Girl.
Her reality show credits include: Battleground Earth with Tommy Lee and Ludacris and Hollywoodfruer the Danish acclaimed TV show. A passion for the stage drew her back to her roots as she performed in various plays such as The Cherry Orchard with A Noise Within and her favorite, the portrayal of Marlene Dietrich.
Her theatrical agent introduced her to Paul Anka who shortly after began managing her music career and helped her sign a 6 album contract to Warner Bros Record with Rob Cavallo. They called her new solo project N.I.N.A. Previously she released an EP with her band "Dead Rose Beauty" and toured with acts like Meat Loaf and Scorpions and several others. She worked on soundtracks for Lions Gates Movies singing the theme song for "Catacombs" and "Repo the Genetic Opera". She sang the end title song in "Black Limousine" and was the voice on the soundtrack for "All about Her". Additionally, she performed live for the World Series and the NCAA College Football Season.
Music Videos: She starred in Gnarls Barkley's video "Gone Daddy Gone", Sick Puppies video "All the Same" and Trey Sonz "Foreigner"
Print ads and Commercials She has been seen in over 30 commercials and hundreds of print campaigns. Ranging from La Perla to Apple Computer, Sprite, Nike and her well known Nature Valley and Dos Equis with the Most Interesting Man in the World.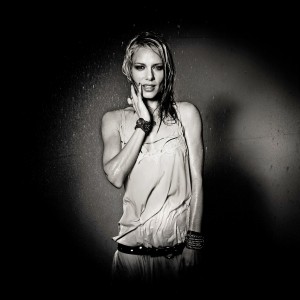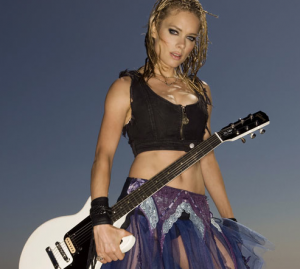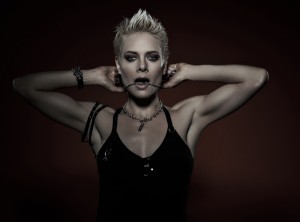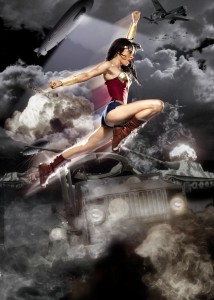 https://www.youtube.com/watch?v=0NT7JaQkLUA
Websites:
www.ninabergman.com
www.n-i-n-a.com
www.twitter.com/ninabergman
www.facebook.com/ninabergman
www.tumblr.com/ninabergman
www.instagram.com/ninabergman