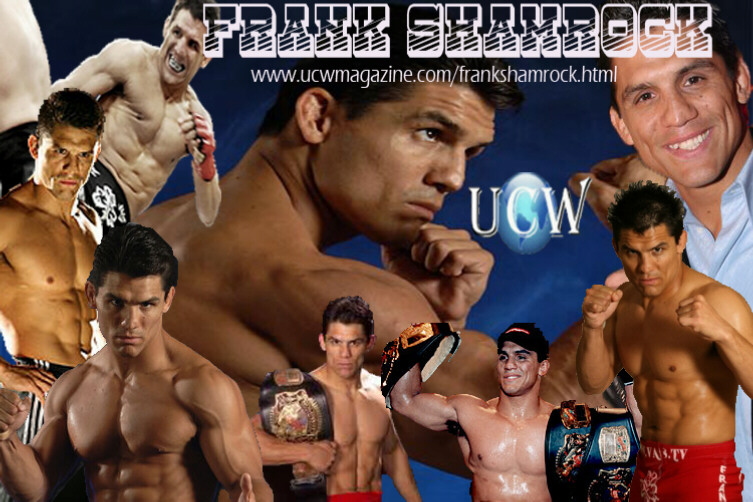 Frank Shamrock was born Frank Alicio Juarez III on December 8, 1972, at the UCLA Medical Center in Westwood, California. A sensitive child, raised in a difficult family, Frank's early life was filled with violence, poverty and trouble. Rejecting his family, Frank became a ward of the State of California at 12 and a prison inmate at 18. But by the age of 22, Frank was a world story. His incredible journey, soon to be published in book form, has been an inspiration to fans around the world.
As a fighter, Frank "The Legend" Shamrock was a mixed martial arts and extreme fighting pioneer. He was the world's first UFC Middleweight Champion, and left the UFC as the four-time, undefeated champion. He secured four world titles, and set two world records for the fastest championship victories in history – defeating one contender in 14 seconds and another in 20. He is widely considered the first complete fighter/athlete and promotes martial arts as saving his life.
"The Legend's" legendary fights helped make MMA a growing and respected sport, and he is credited with advancing the sport to broadcast television. In 2006 Frank won the first-ever sanctioned MMA fight in California, knocking out family rival Cesar Gracie. He went on to highly-rated bouts with MMA superstars Phil Baroni, Renzo Gracie and Cung Le. In 2009, Frank's MMA expertise went multimedia, with the publication of the book "Mixed Martial Arts For Dummies" and repeated TV commentating appearances on CBS's "Saturday Night Fights" and fights on Showtime.
Today, Frank and his wife Amy live in San Jose, California with their daughter Nicolette, born in April 2008. Frank also has a 22 year old son Frankie, from his first marriage, who currently lives in Arkansas and is studying acting, modeling and stage technique.
Now retired from professional competition, the Legend likes to hike outdoors with his family, is an avid reader of any and all books, loves to dance with his daughter and watch movies.
Websites: www.frankshamrock.com