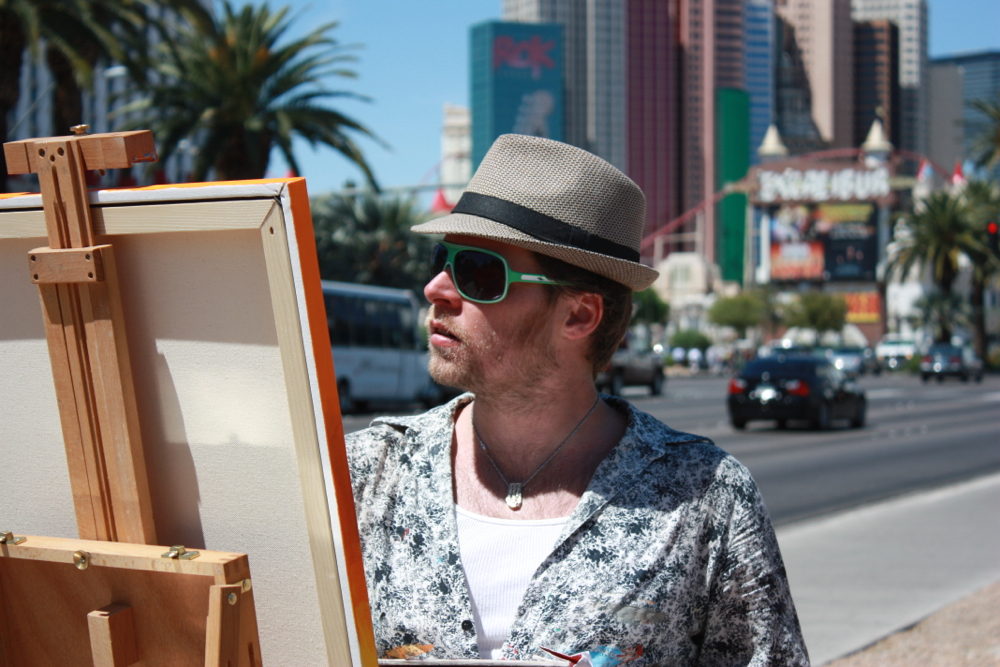 Borbay is a self-represented artist, living and thriving in the vibrant city of Manhattan. Collected globally and featured by an impressive breadth of revered news outlets, Borbay has created a successful business model outside of the 'art world' you read about.
Time Out New York named him their Most Creative New Yorker. On June 4, 2014 — Zack O'Malley Greenburg's second book, "Michael Jackson, Inc." (Simon & Schuster, Atria) launched and rocketed to #1 on Amazon in Business and Leadership — Borbay painted the cover. He defaced Andy Warhol's Marilyn and Major League Baseball hung it up in their Fan Cave. He knew Forbes' Hip Hop Cash Kings list before Forbes did. His collages incorporating New York Post headlines became a New York Post headline. He's painting the Guggenheim each year for 20 years, and intends to show the series in the Guggenheim itself. Borbay is being celebrated by everyone from BBC World to the Wall Street Journal Japan.
Borbay's creations, with their chasm-deep detail and painstaking process, have garnered the artist a large following from Manhattan to Milan, and his Warhol-esque willingness to mine pop imagery has earned the admiration of fans, educators and celebrities alike. With a pre-art résumé that includes everything from advertising to Reality TV (to, yes, working for Donald Trump), it's no wonder that he's lauded as one of the most game changing players emerging in the contemporary art scene.
Borbay lives in Gramercy with his beloved Wife Erin and Daughter Coraline.
Websites:
https://www.instagram.com/borbay
2021 Interview