IFBB PROFESSIONAL BODYBUILDER MARK ALVISI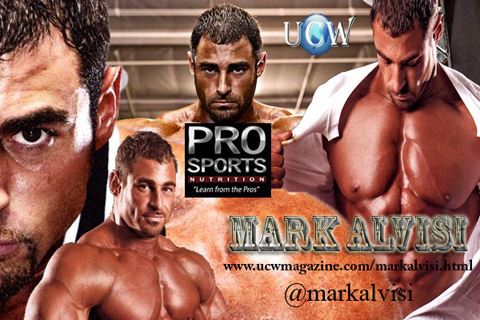 Mark Alvisi, a first generation Italian American, was born January 12, 1977 in West Chester, Pennsylvania.
The Alvisi family originally from Abruzzi, Italy moved to the United States in 1962. They planted their roots in Coatesville, Pennsylvania where Mark was raised. From his earliest memories, Mark was extremely athletic as a kid; he played many sports and excelled in Martial Arts.
At 12 years old he ran across some bodybuilding magazines that made an indelible impression on him. This is when the seed was planted and the love of bodybuilding began. Mark would dabble with weight lifting in his home basement even though he didn't have much in the way of real equipment. This lasted through his teens until he graduated high school at 18 years old and joined the Army. While in the Army he completed basic training, Advanced Individual Training and Airborne school. It was in the Army that he had the ability to weight train regularly since he now had access to a real gym. Not only was he quick to develop physically, but he also developed an unshakeable work ethic that would eventually carry over into his bodybuilding career. He successfully completed his term of service in Fort Bragg, North Carolina in 3rd Special Forces Group Support Command as a Sergeant E-5. Upon completion of his term he made the move to South Florida.
Once in Florida he was exposed to the competition side of the sport for the first time and was convinced by the head trainer of his gym, a NPC judge and IFBB Pro, that he should compete. Mark, competitive in nature, made the decision to compete in his first bodybuilding contest in April of 2001. That proved to be a very wise decision as he won the Overall at his inaugural show. After that victory, Mark Alvisi was hooked. He went on to obtain Professional status in the NABF and Musclemania organizations before switching to the NPC in 2003. Mark's rock like work ethic finally paid off in July of 2009 where he won the Overall at the NPC USA Championships and earned his IFBB Professional status.
Mark has had many incredible opportunities since 2001 when he began his career. He has worked for various sports nutrition and publication companies such as Gaspari Nutrition and Muscular Development since that time in either sales or as a sponsored athlete. Mark's visibility and fan base is wide reaching and spans the globe due to the marketing efforts of Gaspari Nutrition.
The culmination of his growing popularity and industry contacts is leading Mark into an exciting new direction. In October 2010, he opened his first sports nutrition store in Delray Beach, Florida. This premiere store is named Pro Sports Nutrition.
Websites: www.ProSportsNutritionOnline.com
www.markalvisi.com
www.twitter.com/markalvisi
www.revivesciences.com