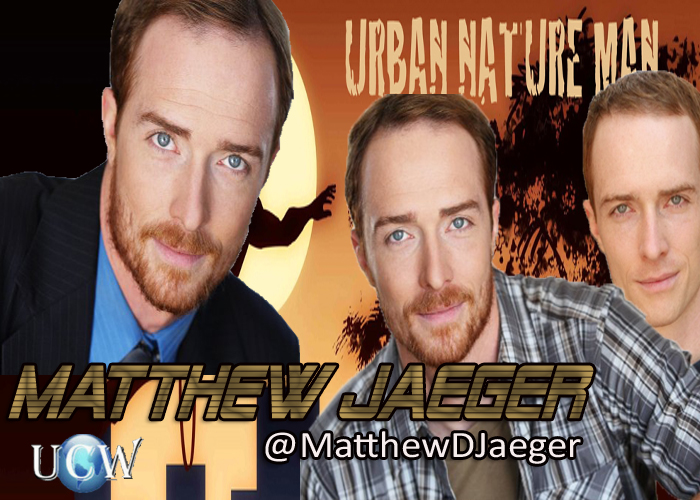 Matthew Jaeger first tried acting at the age of 14 when a friend convinced him to audition for a high school play back in Delafield, Wisconsin. He enjoyed it so much that he participated in every high school production after that.
Still, Jaeger wasn't really sure that acting was a 'good' career choice, so he set out to study broadcasting at college. But, by the end of the first semester at Marquette University, Jaeger had set that major aside and fully engulfed himself in the Theatre Arts program with a minor in dance. It was during this time that Jaeger finally gave up resisting and started believing that his fascination with expression could be a 'good' career choice. And, shortly after graduating, Jaeger packed up his car and headed for Hollywood.
In the days ahead, Jaeger realized that his passion for learning and new experiences could be of use. As a result, he has died, killed, wed, cheated, stolen, and sold himself to another man… all in a day's work. Jaeger's roles have spanned from a transvestite prostitute to a clever mafioso, allowing him to showcase his exceptional ability of bringing characters in conflict to life.
In one role Jaeger is diving into the lives of three complicated characters, two fighting for love and another fighting for diamonds. First, as an openly gay man struggling with love and spiritual connection, in the film festival favorite "Just Say Love," directed by three-time Emmy Award winner Bill Humphreys.
On stage, Jaeger is caught between the deaf and hearing worlds, in the 30th Anniversary production of Children of a Lesser God,which ran at the celebrated Deaf West Theater in Los Angeles.
Lastly, Jaeger is fighting for his love of diamonds, as he co-stars as the thief Mr. Luther, in the newly launched HBOImagine Brand Experience internet miniseries. These episodes will also play on four-sided "cube" screens as live events in select cities around the country, including New York, Washington, D.C., and Philadelphia.
You can see Matthew as  he is frequently seen on such shows as CSI, Criminal Minds and others. His latest reality show project, "URBAN NATURE MAN" puts a city boy in a situation where he needs to live off the land, well kind of, this is sure to be a big hit as its in line to get picked up by one of the networks.
"In the world of entertainment you have mainstays and you have flash in the pans, those that hone their skills & bright that talent to enhance a project are the ones that become legendary, Matthew Jaeger is an awesome talent that I see falling into that realm, you definitely want to keep an eye out on his career," stated Louis Velazquez host of the UCW Radio Show
Websites: www.matthewjaeger.com
www.urbannatureman.com
https://www.twitter.com/matthewdjaeger
To watch the sneak peek episode "Teddy Bear Chase" of the HBOImagine Brand Experience visit:
www.HBOImagine.com
For "Just Say Love" visit: www.JustSayLoveMovie.com
For "Children of a Lesser God" visit: www.DeafWest.org