ACTOR, DIRECTOR & KRAV MAGA SPECIALIST AJ DRAVEN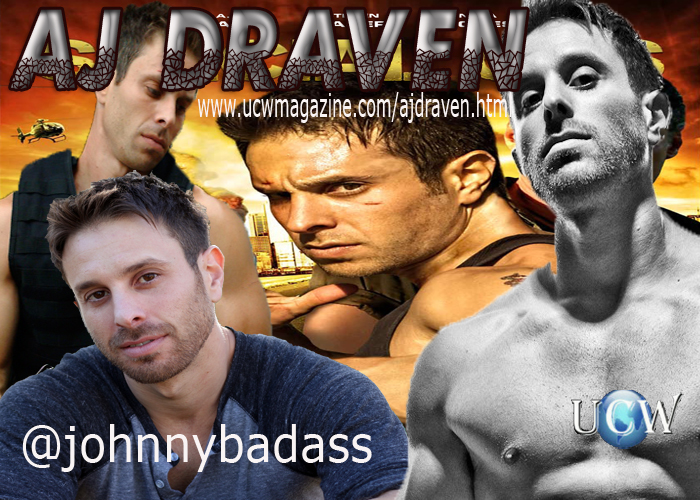 A.J. Draven, is the recent winner of the Breakout Action Star Award for his leading role in Showtime's, 'Special Ops' at the Action-On Film Festival.
While proficient in various martial arts (Muay Thai Kick Boxing, MMA, and Eskrima) A.J. has risen to the top of one of the most successful self defense and fighting organizations in the United States, Krav Maga Worldwide, where he holds a 3rd degree Black Belt and started the official Krav Maga youth program (KM-X), which is now in over 400 martial arts schools across the world. An expert in both street and military combat tactics, A.J. has trained both Civilians and Law Enforcement Personnel, ranging from LAPD, Beverly Hills SWAT, Army, Air Force, Secret Service, FBI, private security, and various special assignment Anti-Terrorist units. He has now coordinated and choreographed the martial arts in 4 feature films, and has trained and choreographed actors for various television shows including ABC's 'Alias', 'Being Human,' 'Raising Hope', and 'The League', as well as performing stunts and motion capture for popular video game titles such as HALO 4.
As an Actor, A.J. has now played the lead role in 3 feature films, and has multiple starring vehicles in various stages of development. Prior to his award winning performance in 'Special Ops' (Showtime), A.J. had played the lead role in 'The Thirst, Blood Wars,' which currently airs on the Syfy Channel and the Chiller Network. He also has one of the leads in the feature film Absolute Fear, which is released in November 2012.
Websites: www.enterthedraven.com