WALL STREET JOURNAL'S LEE HAWKINS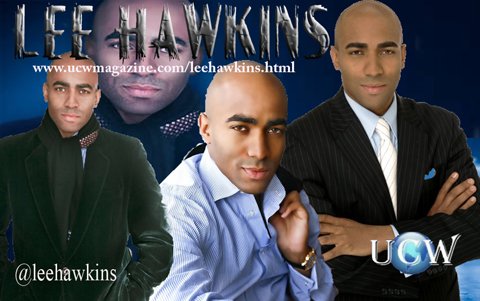 Lee Hawkins is a Wall Street Journal staff reporter and has been an on-air contributor at CNBC Television as part of The Journal's content sharing agreement with the network since 2007.
He is also author of Newbo Nation: America's New Black Overclass where he addresses the new generation of black entrepreneurs in the sports, entertainment and media industries who have arisen in the last decade to create the largest population of black multimillionaires in history. It includes statistical and earnings data related blacks in the three industries and in-depth narrative reporting based on the lives of several of the most influential young black celebrities and behind-the-scenes entrepreneurs in America. The book will be launched during the NBA Finals.
Hawkins is the host of the primetime one-hour documentary with the same title, Newbos: The Rise of America's New Black Overclass, which is based on some of the reporting from his book.
Hawkins hopes to spark a national conversation about the role of black celebrities in the Obama age. The television special and the book call for a new era of entrepreneurship, collaboration, intergenerational mentorship, educational advancement, social awareness and accountability within this growing class. The project inspires, encourages and educates the millions of young Americans who hope to build brands, businesses and careers in the sports, entertainment and media industries.
Previously, Hawkins covered General Motors Corp. from the Detroit bureau for The Journal. He began the assignment with CNBC after appearing frequently on CNBC as a guest commentator. Prior to covering GM and the challenges facing America's Big Three automakers, Hawkins worked as a business reporter for the Milwaukee Journal-Sentinel and the Wisconsin State Journal.
Hawkins is a member of the National Association of Black Journalists and earned a Bachelor of Arts degree in political science from the University of Wisconsin-Madison, where he was the editorial page editor of the Badger Herald student newspaper.
"Lee is one of those people that looks beyond the obvious and tries to bring the human element into his journalism, showing you a side of celebrities or sports figures that normally you won't see and those are the stories that inspire people not the sound bytes that make headlines, he's a path maker and look forward to seeing his future shine bright for years to come", stated UCW Radio Show Host Louis Velazquez
Websites: http://www.youtube.com/user/WSJDigitalNetwork