MTV REAL WORLD STAR/MUSIC RECORDING ARTIST BRIANNA TAYLOR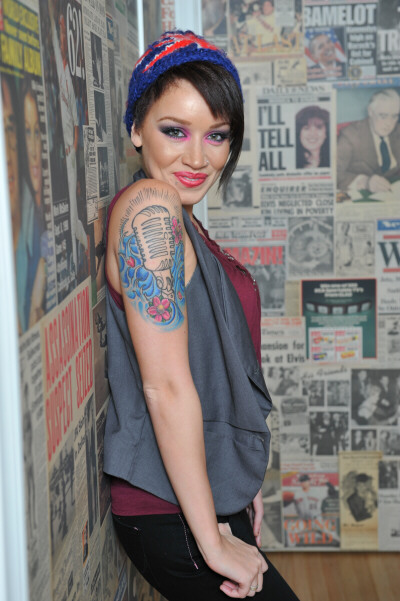 The UCW Radio Host Louis Velazquez had the opportunity to have the talented Brianna Taylor on the show, she is a recording artist and star of MTV's Real World  Road Rules "The Ruins."
Youth, beauty, confidence and talent… Brianna Taylor is blessed with many gifts that move people to react to her in many different ways.  She shares her gifts with the world in two ways – by releasing her sophomore album Fireworks At The Fairground via Chamberlain Records and by appearing on THE REAL WORLD – ROAD RULES CHALLENGE "The Ruins" (September 29th, 2009 premiere).
After the release of Brianna Taylor's Spring 2008 self-titled EP, which showcased her vocal ability and garnered much attention in the music landscape, her new album promises even greater notoriety!  The sound encompasses a matured Taylor, with an R&B flare that was not present on her debut album.
While controversy seemed to follow the 20- year-old Philadelphia native wherever she went in years past, it has led Brianna to become an individual who is honest, outspoken, and unwilling to be mistreated.  Brianna chooses to live life on her own terms with an adventurous nature that has admittedly led to a few mistakes in life.   Brianna moves on from these mistakes without regret – they have made her into the woman she is today.
Music has always been in Brianna's life.  Her early favorites – Natalie Cole, Anita Baker, Sarah Vaughn, Nina Simone, Judy Garland, and Lena Horne – laid the groundwork for her singing style.  Christina Aguilera and Hayley Williams of Paramore are more recent favorites along with another influence, Amy Winehouse.  "Amy Winehouse is amazing.  She delved into musical history and brought it into the modern music scene," says Brianna.  The flair she brought into indie music is so strongly felt."
Brianna's creative history stems from a long line of talent in her family.  Her grandmother was a singer on the radio with her sisters for many years and she passed her love for singing onto her granddaughter. Brianna's mother was an actress and model, her uncle plays the drums, and her sister is "an amazing dancer" according to the songstress.  For everyone in her family, the creative experience has been a cathartic, emotionally laden one.  "I can forget everything and just rock out," she says of the personal effect of singing. Brianna feels that "if someone isn't really feeling the words they are singing, there is no point in listening.  So few singers really make me feel the emotion of the song.  I think about that and strive to do that for the listener."
The story of Brianna's life has certainly some twists and turns.  In her earlier years, encouragement from family was rare.  As the years went by, it was equally scarce from ex-boyfriends.  One of Brianna's ex-boyfriends abused her and taught her an unfortunate lesson in human nature.  When a subsequent boyfriend (the one she spoke of on THE REAL WORLD- Hollywood) laid his hands on her, Brianna (literally) fought back.  "Men seem to think it's okay to restrain your girlfriend.  I had every right in the world to fight back," she explains.  A result of this altercation was charges being pressed on her (which Brianna heard about once she got to the REAL WORLD house) and her being sentenced to anger management classes and probation.
Brianna's MTV celebrity status is still something that is taking a bit of getting used to.  "I am recognized on the street a lot lately," she notes.  "I am loving every minute of it though.  People are nice when they approach me, saying 'You're so real and honest.  How is your singing career going?' They are supportive and I love that!"  This appreciation has bred closeness with her fans.  Brianna gives her fan email lots of attention, personally answering as much as possible.
Brianna has been through a considerable amount in her mere 21 years of life.  She has opened up her everyday life to public scrutiny via MTV shows like THE REAL WORLD and her new sound on Fireworks At The Fairground goes even deeper and lays her emotions bare as well, this time with a matured personal musical style.
"Brianna Taylor actually impressed me
, being only 20 and having the full view of the reality TV world was refreshing, after listening to her new single "Criminal", well the girl has talented, we'll be seeing a lot of this young songstress for years to come," said  Louis Velazquez host of the UCW Radio Show.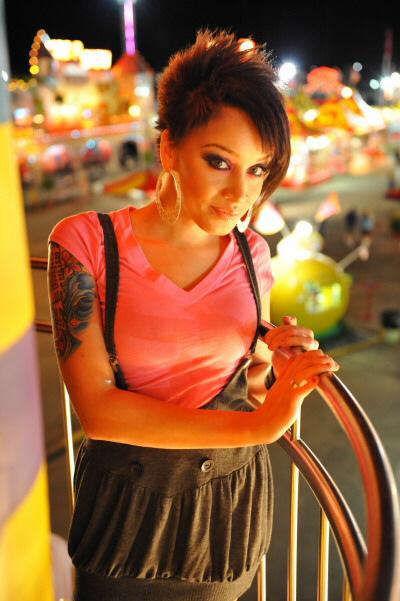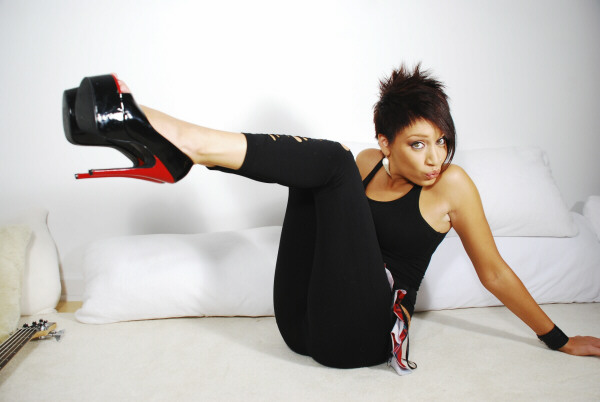 Websites: http://www.myspace.com/briannataylorofficial
http://twitter.com/BTMusicGrrl