FORMER WWE / WCW PRO WRESTLER ERIK WATTS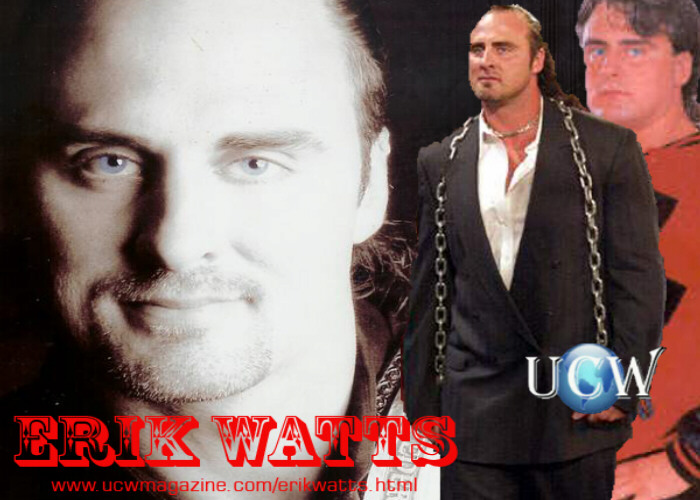 Watts attended the University of Louisville, where he was a quarterback for the Louisville Cardinals. Watts later trained as a wrestler under his father, Bill Watts, and debuted in 1992. After wrestling for three months, he was hired by World Championship Wrestling. While in WCW, Watts feuded with Arn Anderson.
In 1995, Watts followed his father to the World Wrestling Federation. In the WWF, Watts was renamed "Troy" while Chad Fortune was renamed "Travis" and put in a tag team known as Tekno Team 2000. Wearing silver smocks and tight zubaz, their gimmick was that they represented the cutting edge of cyberculture
Watts joined the Philadelphia-based Extreme Championship Wrestling promotion in 2000, losing to Spike Dudley in his ECW Arena debut. He remained with the promotion for several months before departing.
In 2002, Watts joined Total Nonstop Action Wrestling. He eventually formed a heel stable with David Flair and Brian Lawler (two other second generation wrestlers whose careers were overshadowed by those of their famous fathers, Ric and Jerry) known as "The Next Generation". After the faction disbanded, Watts turned face. He acted as the TNA Director of Authority from July 23, 2003 to January 28, 2004, before being ousted from his position by Don Callis. Watts then feuded with his on-screen girlfriend, Goldy Locks, throughout 2004. In late 2004, he feuded with Raven, defeating him at Final Resolution on January 16, 2005 before leaving the promotion in February.
Erik Watts is in mode to reenter the world of professional wrestling in the near future, whether it be color commentating or stepping back into the ring. Pro wrestling is in his blood and Watts is looking forward to adding value to the next major promotion he ties in with.
Websites: www.universalwrestling.com