CELEBRITY BOOKING AGENT MIKE ESTERMAN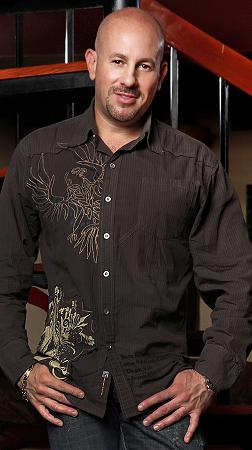 Mike Esterman is the CEO of celebrity booking agency Esterman Entertainment, based in Maryland, which specializes in appearance placements of music artists, TV and film celebrities, and magazine models at clubs, on TV show shows, product endorsements, and other various events.
The entertainment industry bug first hit Mike at age 16 when he started as a dancer on Dick Clark's "American Bandstand" by submitting a tape from local Maryland dance show named "Shakedown," in which he won a local club dance contest in order to show off his moves to the TV viewers. More dancing on various shows followed: "Dance Party USA" in Philadelphia, "Shakedown" in Baltimore, Md., "The Grind" in Los Angeles with Nia Peoples as the host and "Party Machine."
Mike Esterman has been rubbing elbows with names like Pamela Anderson, Garth Brooks, Jessica Simpson, Don King, Tiffany Amber Theisen, Paris Hilton, Carmen Electra, Tara Reid, and so many others. He has also worked on events and after parties for music artists like, Alicia Keys, Usher, Nelly, Beyonce, Fabolous, P. Diddy, Vince Neil, LL Cool J, Wyclef, Ashanti, Ja Rule, and many others.
These appearances range from autograph signings, hosting contests or promoting their shows or movies to the public. There are approximately twelve various types of locations ready to take advantage of these special appearances. Some are all age, entertainment establishments, such as, Casinos, Colleges, speaking engagements and nightclubs plus other creative places are also used to create the perfect platform, depending on the celebrity guest. All appearances and performances accompany a fee and all accommodations are provided.
Presently, Mike also hosts a celebrity segment on the CW TV Channel called, "Late Nite" with a Magazine-style format featuring, behind-the-scenes footage of celebrity guests when they are in the DC area along with area nightclub hot spots plus so much more to intrigue viewers and give upcoming spokesmodels a chance for added exposure.
In addition to the TV projects in production, Mike acts as an project liaison for "Triple Platinum Entertainment", a fairly new company based in Las Vegas. It's founders who are widely recognized within the entertainment industry, feel that we can be successful in locating funding for major films ready for finization along with A-List actors already attached.
Mike Esterman seeks to bring the dazzle of Hollywood a little closer to many all over the world with offer requests coming in for client's everyday!
"Mike is one of the good guys in the celebrity booking arena, leading the path with honesty and relationship building, helping his clients, providing solid talent for venues and giving the public the celebrities that they crave. So venue owners and bookers that are looking to align with someone of the highest integrity then you need not look further than Mike Esterman." stated Louis Velazquez, Host of UCW Radio
Websites:
www.esterman.com , it is the user friendly way to book celebrities for all of your events worldwide.