ACTRESS / MODEL / RECORDING ARTIST AMY WEBER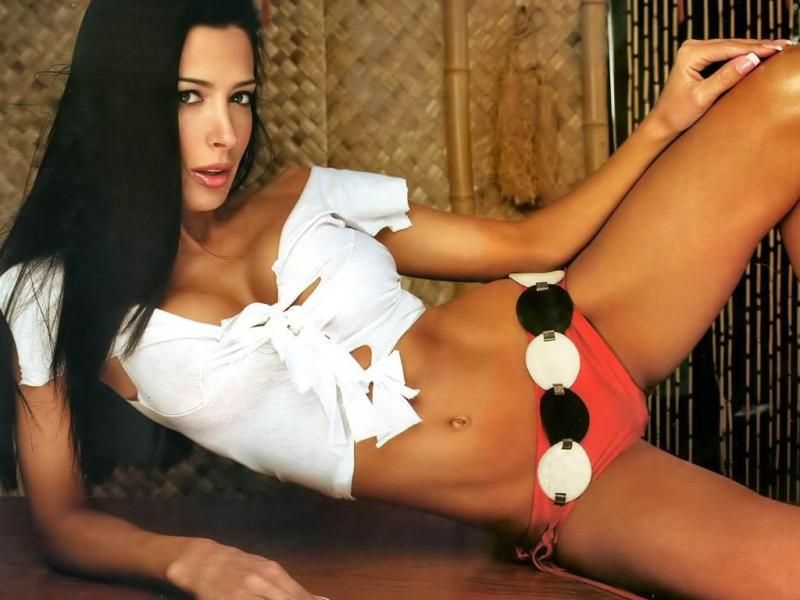 Amy Weber grew up in Mapleton, Illinois before her family relocated to Florida, just before she was to begin high school. Her childhood was hardly idyllic, as she was forced to race motorcycles by her father, who wasn't the easiest man to disappoint. Still, Weber managed to maintain a healthy high school existence, starring on the varsity track team, the debate team and the cheerleading squad. Although Amy's parents pressured their daughter to attend university, Amy grew weary of school after her first year at the University of Central Florida in Orlando, and decided to drive all the way from Florida to Los Angeles to pursue her dream of becoming an actress.
Amy Weber's rise in Hollywood came fast and hard. After arriving in Los Angeles not knowing a single soul, Weber quickly landed an agent, which led to consistent work in commercials for Wrigley's, 7-Up and Nestea. As her profile started to grow, Weber landed plum roles in the soap operas Port Charles and The Young and the Restless, while guest starring in iconic shows like CSI: Las Vegas, Saved by the Bell, Melrose Place, Pacific Blue, 7th Heaven, and City Guys. Weber's most famous television role to date has to be that of Porcelain Bidet on the Howard Stern-produced hit FX series, Son of the Beach.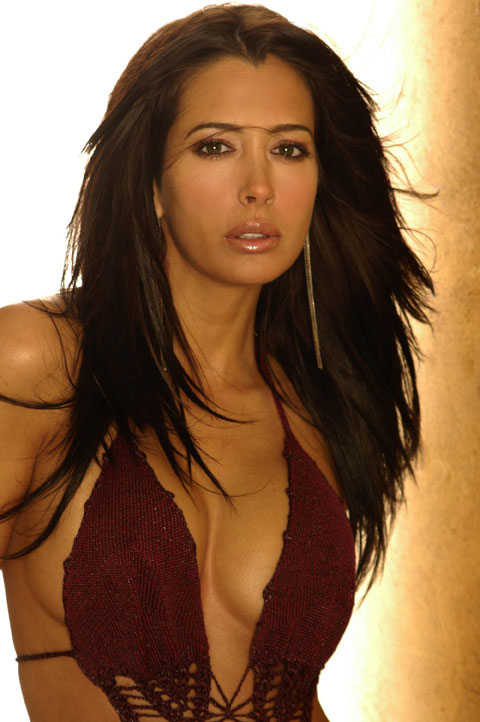 After a nationwide search for the next WWE Diva, Amy Weber was selected to join WWE SmackDown. Although she was given a string of meaty plot lines, including a rivalry with Joy Giovanni, and an alliance with John "Bradshaw" Layfield, Weber never felt truly comfortable as a member of the WWE. In 2005, she announced her retirement amid allegations of inappropriate behavior by her fellow wrestlers.
After the deflating experience of the WWE, Amy Weber used her augmented profile to book roles in several feature films including The Bet , The Contract,  Becoming Pony Boi , Transmorphers, Diablita, and The Pumpkin Karver. She also began Amy Weber Productions, wrote the book An Insider's Guide to Making It in Show Business, hosted the show Good Samaritans, and even is a recording artist, and in the middle of her busy career she has found the time to have a family and be an awesome mother to her twin children Madison and Levi who just turned 3 years old.
Her latest song "Let it Rain" is topping the charts on a global basis and she hopes to perform in front of a massive audience in the very near future, you'll have to listen to the show to find out more.
"I feature many guests on my show and Amy's story is one of a true warrior, facing adversity at its highest level since childhood but grinning, moving forward and becoming successful in every arena she focused on, it was an honor having her on the show," stated UCW Radio Show Host Louis Velazquez
Websites: www.amyweber.com
www.twitter.com/therealamyweber