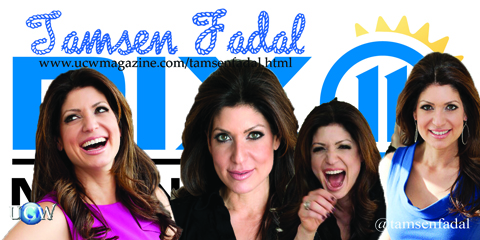 Tamsen Fadal  is an Emmy Award winning journalist, an author, co-founder and designer of SHANSEN™ Jewelry and co-founder of The Love Consultants, a matchmaking, date coaching and image consulting service.

Tamsen loves all things tech, fashion and green. She can be seen bright and early Monday-Friday hosting the WPIX-TV, Morning News starting at 4AM.
In January 2010, Tamsen made her Broadway debut in CHICAGO, the musical and appeared  in Broadway's IN THE HEIGHTS, followed by on-stage debuts in Broadway's IN THE HEIGHTS and ROCK OF AGES.
Along with her job as a media personality, Tamsen works alongside, Matt Titus, a TV Host and nationally renowned relationship expert.  The two co-authored the book Why Hasn't He Called? How Guys Really Think and How to Get the Right One Interested in You, their second book, Why Hasn't He Proposed? Go From The First Date To Setting The Date and their most recent, Don't Date Dumb.
Tamsen has appeared on The Today Show, Good Morning America, The CBS Early Show, Tyra Banks and The Nate Berkus Show just to name a few.
Prior to joining WPIX-TV, Tamsen was a correspondent for the CBS flagship station, WCBS-TV. With more than a decade of experience, she has covered stories ranging from the Columbia Shuttle Crash to the London Bombings to the war on terror. In 2002, she traveled to Afghanistan with the American troops reporting on the war. She was also sent to Air Force bases in London and Germany to report on local troops during Operation Enduring Freedom. Prior to that, she reported for WPGH-TV in Pittsburgh, Pennsylvania and WOWK- TV in Charleston, West Virginia and KYW-TV in Philadelphia doing investigative journalism.

Tamsen was awarded an Emmy in 2005 for her work as an Investigative Reporter. She was also awarded a Broadcast Journalism award in 2004 by the National Air Disaster Foundation [NADF] post 9/11, for contributions leading to improved aviation safety.
Tamsen began her broadcasting career as a morning drive anchor for WHNZ Radio in Tampa, Florida after graduating from the University of South Florida with a Bachelor of Arts degree in journalism. Tamsen was named the 2004 Outstanding Young Alumnus Award Recipient. This New Yorker is active with various women's networking groups aimed toward empowerment.
Tamsen is extremely active in the fight against Breast Cancer after losing her mother to the disease in 1990.

"Tamsen Fadal is a definite inspiration to anyone that ever wanted an example of fighting for your dreams, she never took the high road but is a definite path maker opening doors for others along the way, this is one shining star that will continue to be a beacon of light for young people looking for a reason to reach for their dreams and achieve their goals" stated UCW Radio Show Host Louis Velazquez.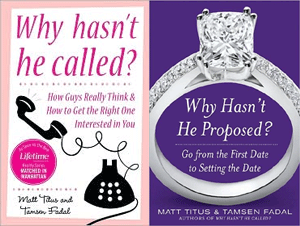 Links:
www.tamsenfadal.com
www.wpix.com/news/morningnews/
www.twitter.com/tamsenfadal
www.youtube.com/tamsenfadaltvpage
www.shansenjewlery.com