NOVO NUTRITION FOUNDER ANDREW COULSON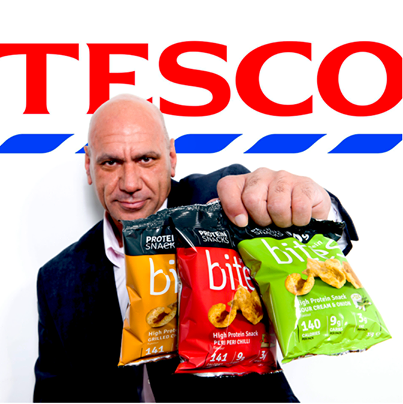 The product has been developed by Andrew Coulson who is a well known figure on the bodybuilding circuit, having not only been an enthusiastic proponent of the sport and endorser of the training practices, he is also a former IFBB (International Federation of Bodybuilders) judge. Furthermore, he is a training partner of 6x Mr Olympia legend Dorian Yates. He has also spent the last 20 years in developing concepts for a number of high profile food manufacturers and bringing these to the consumer market.
Andrew spotted a gap in the nutritional sector. Protein, energy bars and supplement powders all had their place but the latter required the addition of milk or water and the nutritional index of bars in many cases proved to be not as healthy as the consumer was led to believe.
The research and ultimate development of an easy to eat, convenient and tasty snack that would deliver low fat, low carb but a big dollop of protein which could live up to and defend its claim of being natural and healthy was undertaken in collaboration with leading food innovator, James Hirst who has an international track record of pioneering new products and concepts that are adopted by the world's biggest food manufacturers.
And so the dream team set to work on developing what is the first ever high protein, low carb crisp.
Andrew used his own influential platform through the power of social media channels and primarily via posts on his Twitter page to raise awareness of this new product through continual engagement, generating interest from both consumers and organizations prior to a soft launch in the sports nutrition market via Body Power Expo in May this year.
The response to the crisps was phenomenal and very quickly Sweden and other countries were stocking Protein Bites. In the UK, GNC have taken it in store and online with Holland and Barrett following in the near future.
Andrew is now in advance talks with GNC USA to bring the product to the American market early 2014.