FROM LXTV'S OPEN HOUSE INTERIOR DESIGNER FRANCES HERRERA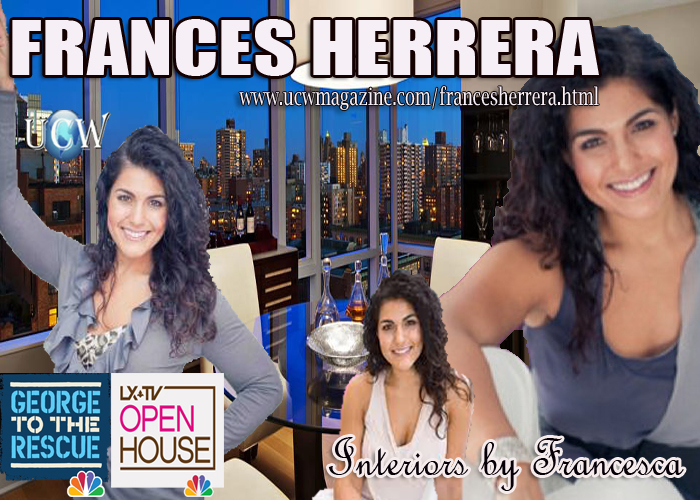 Acclaimed for her "affordable luxury" design principles, Frances Herrera has quickly become one of the top approachable and coveted interior designers. Since establishing her design firm in New York City in 2002, services have expanded and are now offered throughout South Florida where she resides.
Frances believes that personal attention and building client relationships through exceptional service is as important as the innovative designs she provides. Sophisticated taste, flawless execution, and her ability to understand her client's unique needs and desires is what sets her apart from other firms.
Whether designing a modern, contemporary or traditional space, her philosophy remains the same: to create comfortable, livable rooms, with an understated, sophisticated edge. She is most recognized for her ability to create welcoming, harmonious, sanctuary-like homes that feel polished and refined. "I don't follow trends," Frances says. "I let my clients' passions and interests dictate the emotion and feel of the home. Ultimately, I design homes that progress over time and reflect my clients' ever- evolving lifestyles."
As a TV makeover personality, Frances' distinctive creativity, flare for transforming spaces and captivating energy has captured countless fans. She has appeared numerous times on NBC's Open House, George to the Rescue and LXTV's On the White Carpet. Her work has also been featured in numerous publications and blogs including Real Simple, Bella Magazine, New York Newsday and Apartment Therapy.
Websites: www.francesherrera.com
www.twitter.com/followfrancesca