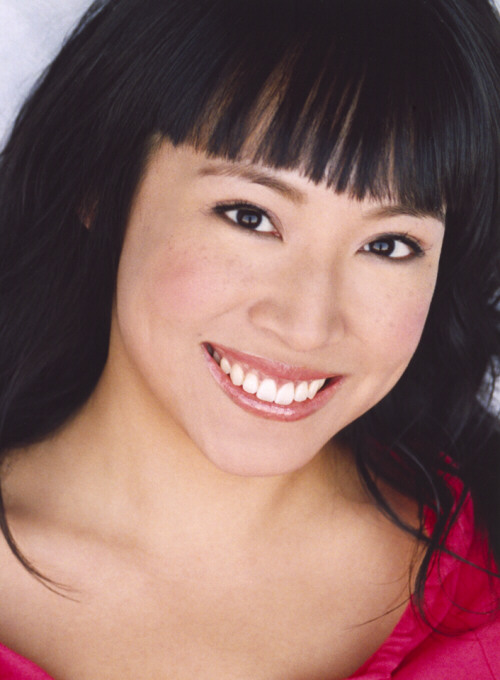 The UCW Radio Host Louis Velazquez had the opportunity to have the Actress Elizabeth Ho on the show.
Actress Elizabeth Ho is turning up the
heat on her career with appearances on the big and small screen this
summer, including the CBS drama "Miami Medical," a recurring role on the new ABC Family sitcom "Melissa and Joey," and the award-winning indie short film, "KILO."
Up first, Ho faces a challenging road to recovery on an episode of the CBS hit series "Miami Medical," titled "Medicine Man" airing July 2nd, 2010. After a serious bus accident, a young school teacher (Ho) is brought into the Miami Trauma medical facility where she wants to believe Dr. C (Mike Vogel) has all the answers to make her well.
Beginning August 17th, Ho will premiere as a recurring character on the new Melissa Joan Hart and Joey Laurence sitcom, "Melissa and Joey," for ABC Family. As the local Chief of Staff to City Councilperson Hailey Burke (Hart), Rhonda Cheng (Ho) never missed a beat or an opportunity to whisper her opinion in her boss's ear. It's when Rhonda gets dragged into Hailey's private life as babysitter that she becomes a fish-out-of-water.
Ho can also be seen in the award-winning indie short film, "KILO," currently making the rounds on the festival circuit. When the underappreciated spitfire San Francisco Police Officer Min Lo (Ho) gets a chance to prove her worth and bust a drug dealer with a kilo of cocaine, she gets caught between becoming the department laughing stock and her need to do the 'right' thing. The film has been an official selection at numerous festivals, including The Indie Fest (award winner), Women's International Film Festival Miami, Tiburoun International Film Festival and Palm Beach international Film Festival. Up next, the film will screen at the Burbank Film Festival, Manhattan Film Festival, Charlotte Film Festival, and Asian American International Film Festival.
A California girl, Ho hails from a suburb near San Francisco and is a graduate from the University of Southern California's prestigious Theater program. It didn't take long for Hollywood to take notice and Ho to quickly establish herself as one-to-watch with numerous roles on network television shows including, "Castle," "Two and a Half Men," and "Grey's Anatomy" among others.
Elizabeth Ho is repped by Stone Manners Salners Agency (Agent); and Vincent Cirrincione & Associates (Management).
For More About Elizabeth Ho visit: www.LizHo.com