ACTRESS/COMEDIAN URSULA TAHERIAN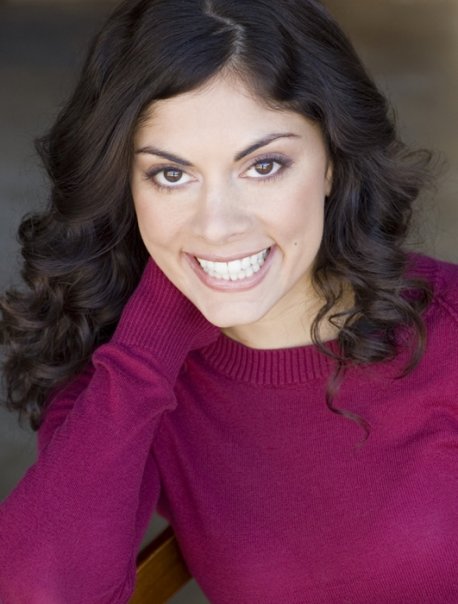 The UCW Radio Host Louis Velazquez had the opportunity to have the ultra talented Actress/Comedian Ursula Taherian on the Show.
Ursula Taherian was born and raised a Halfghani in Crofton
, Maryland.
She attended Arundel High School where she graduated in the top 3% of her class in addition to serving as class president, captain of the soccer and softball teams, acting with the Arundel Players, and serving as a member of the Spanish Honor Society. She moved to Baltimore to attend Loyola College in
Maryland where she graduated Summa cum laude with a major in Finance and a minor in Spanish.
At Loyola, Ursula stayed involved in both theatre and student government and enjoyed membership in Beta Gamma Sigma (International Honor Society in Business & Management), Sigma Delta Pi (National Collegiate Spanish Language Honor Society), and the Financial Management Association Honor Society. After graduation, Ursula worked as an internal consultant for a well-known international financial institution.
Feeling creatively stifled, she eventually broke up with Corporate America and headed west, where she has since been working steadily in both film and television.  Currently, she can be seen on the new hit television show, "Reality Hell", on E!  She was also just nominated for Best Actress and Breakout Action Star for her leading role in the film "Layla" that is presently making the festival rounds.  Other credits include the pilots, "Think Twice", written and directed by Jordana Arkin and Wayne Brady's "Joke's On You", as well as a series regular role on the HBO political satire, "The Message".
You can catch her on stage at the First-Ever Middle Eastern Comedy Festival (LA Weekly's Choice in "Go LA", Jewish Journal's "Pick of the Week") on Wednesday and Thursday, September 23 and 24, at the Acme Comedy Theatre.  Please visit www.mideastcomedyfest.com for details.
Ursuala starred in such films as "Carver:",  "Pizza Palace" , "Helmet" , "When Cobra Strikes" in addition to the ones already mentioned. She has received lots of praise for her films roles but her resume is broad as she also has vast television experience. She has starred in such  shows as "Raising The Roofs" on Spike TV, "North Mission Road" on Court TV, "The Mesage" on HBO, and her latest project "Reality Hell" which can be seen on E! .
She has done pilots with the likes of Wayne Brady and is one of Hollywood's Shining Stars.
Her versatility has led her to take the lead in some theatre projects including "Publicityville" , "The Role Model" , "8 Shades of Layon Gray" , "Diary of a Catholic School Dropout" and "Wedding of Doom."
"I have to say that Ursula is one of the most enjoyable guests that we have had on the UCW Radio Show, her journey is one of sacrifice and success. She is without a doubt someone that deserves the accolades that she receives, giving up a promising career, leaving her family and making a success at what she set out to do, oh yeah she is just beginning, and will achieve great things not only in Hollywood but globally." said Louis Velazquez host of the UCW Radio Show.
See Ursula during the Middle Eastern Comedy Festival Tuesday September 22, 2009 and closes out on Friday September 25, 2009. Ursula will be in the sketch portion on Wednesday September 23, 2009 and on Thursday September 24, 2009, both nights at 7:30pm and 9:15pm PST.
Here is some information on The Middle Eastern Comedy Festival that runs this coming Tuesday, 9/22, through Friday, 9/25.  I'm in the sketch portion on Wednesday (yes tomorrow…I know, I'm on the ball) and Thursday at 7:30 p.m. and 9:15 p.m. both nights.
Current sponsors include KPCC (NPR), ABC/Disney, FOX, CNBC, and most recently Larry King is sending a reporter!  CNBC did an article on us and the LA Times is doing one as well.  We were LA Weekly's Choice in "Go LA" and Jewish Journal's "Pick of the Week".  We also got support from the social action network, Take Part.
CNBC article: http://www.cnbc.com/id/32842844
Jewish Journal article:
Take Part article: http://www.takepart.com/blog/2009/09/22/an-arab-and-an-israeli-walk-into-a-bar/#like
Websites: www.ursulataherian.com