PRO WRESTLER SCOTTY RIGGS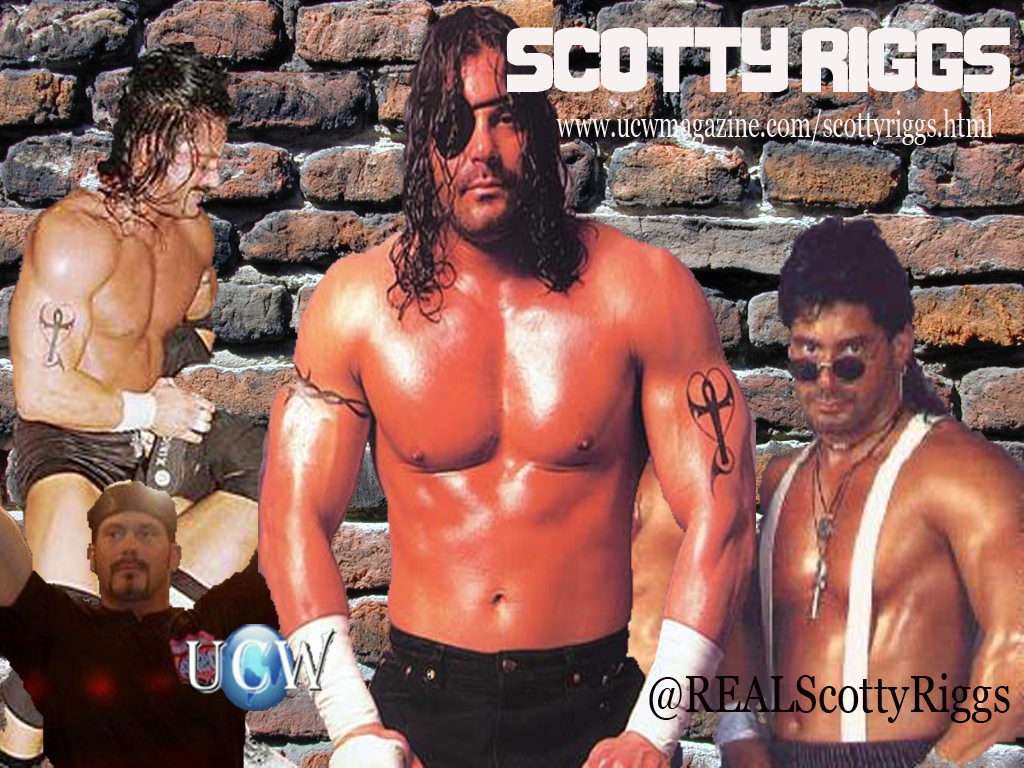 Scotty Riggs real name Scott Antol debuted in 1992 using the ring name "Scott Stud". In the early 1990s, he worked for various independent promotions, including the North Georgia Wrestling Association (a World Championship Wrestling developmental territory), Smoky Mountain Wrestling, and the United States Wrestling Association.Scotty Riggs signed a contract with World Championship Wrestling "WCW" in 1995 and it was there that he was given the ringname "Scotty Riggs", the name Riggs being taken from the main character of the movie "Lethal Weapon" starring Mel Gibson. He was immediately placed in to a tag team with Marcus Alexander Bagwell, better known as Buff Bagwell, the brother of baseball great Jeff Bagwell,and they became known as "The American Males". Together, they captured the WCW World Tag Team Championship once, but only held it for eight days before losing it back to Harlem Heat, the team they won it from in the first place.The team broke up in November 1996 when Bagwell turned heel, attacking Riggs and joining the New World Order.After the breakup, the former partners feuded for a short while, with Bagwell usually coming out on top.After bouncing around the mid-card for most of 1997, Raven took an interest in him in his next storyline. During a "No DQ Match" on the October 27, 1997 edition of
Nitro
, Raven caught Riggs in a drop toe-hold, sending him face first into a steel chair and injuring his eye in the process.Riggs then began wearing an eye patch.
For the rest of 1998, Riggs again lurked around the mid-card before starting a narcissistic gimmick, constantly admiring his own physique. The gimmick was not particularly successful, and he was eventually released.
In 2000, Antol debuted in Extreme Championship Wrestling as Scotty Anton, aligning with his real-life friend Rob Van Dam. At Hardcore Heaven, Anton betrayed Van Dam, knocking him off the top rope to the floor, allowing Jerry Lynn to pin him and thus end Van Dam's lengthy undefeated streak. From there, he joined The Network as a "hired gun". Van Dam gained revenge at Heat Wave, defeating Anton by debuting his Van Terminator. After ECW declared bankruptcy in April 2001, Antol returned to the independent circuit, where he found the greatest success of his entire career in Turnbuckle Championship Wrestling as he became a three time TCW Heavyweight Champion as well as a one time TCW Tag Team Champion with Erik Watts.
Upon getting his life together, Scotty Riggs resumed his wrestling career and returned to wrestling under his "Scotty Riggs" ring name for numerous independent promotions,  Riggs has also joined Entertainers That Care, a group that works alongside celebrities to help in fundraising events for many causes, and theChildren's Miracle Network.
www.twitter.com/REALScottyRiggs