ORIGINAL BAD BOY OF WALL STREET ROSS MANDELL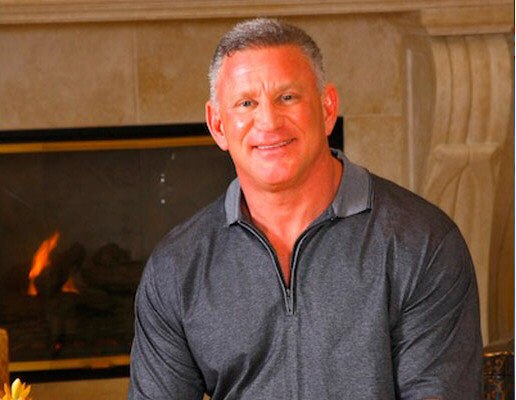 Facing Life is not such an easy thing to do. Just ask Ross Mandell. He's had good times and bad. His highs have been higher than most, and his lows have likewise been lower than most. At the young age of 16 Mandell's father died suddenly of a massive heart attack. Left without a father, his world shattered, Mandell's life became rudderless. As he was quoted in the Wall Street Journal, he "lived life in the fast lane." All that came to a screeching halt 17 years later.
Mandell Discovers he has a Disease – Alcoholism and Drug Addiction
During those 17 years, Mandell also became one of the most successful stock brokers on Wall Street. He was part of the telecommunications boom in the late 70s and early 80s that brought Wall Street to Main Street. Along the way, he raised hundreds of millions of dollars for companies and made millions for himself. Yes, the good times were indeed quite good. However, Mandell discovered he had a disease. He suffered from alcoholism and drug addiction.
Mandell became a poster child for the go-go days and the boom times on Wall Street. On March 14th, 1996, a front page news article titled, "The Art of Survival," that appeared in the Wall Street Journal profiled Mandell. "That story threw my life open to the public," says Mandell, "I was clean and sober for six years, but it discussed the issues and challenges I had with substance abuse." The echoes of that story have continued to reverberate throughout Mandell's life and have become an indelible part of his persona. In June 2002, a front page story in the leading daily British newspaper, The Observer, led with the following headline, "Greed is Good Comes to London." The caption further states, "Gordon Gekko Style Investment banking comes to London in the persona of Ross Mandell." Naturally, the paper is referring to the lead character played by Michael Douglas in Oliver Stone's 1987 Oscar-winning film, Wall Street. For all practical purposes, Gekko's character could likely have been based on Mandell's life. In October, 2005, Forbes Magazine in a two page spread proclaimed Mandell as Wall Street's "bad boy broker," in an article titled, Second Act, which featured Ross Mandell and Sky Capital's success in the Wall Street arena.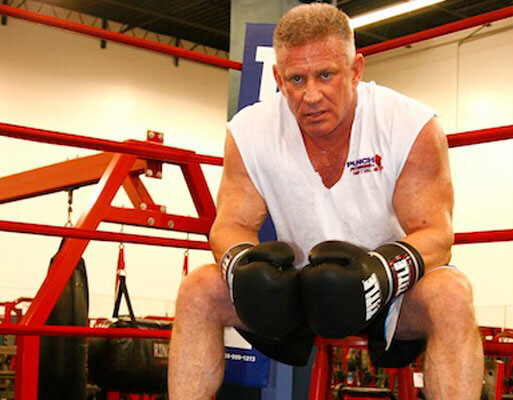 One fateful day, September 27th, 1973, a day that changed Mandell's life forever, David Mandell, Ross's father, unexpectedly died from a heart attack on Rosh Hashanah, a religious holiday. Thus began a whirling dervish of Dionysian decadence for nearly two decades. Mandell now found himself bottomed out, burned out and broke. Mandell was a living cliché. Lots of money, fast cars, fast women, and all the trappings of early success. From the outside he had it all. On the inside he was empty. Of that moment, Mandell says, "I woke up one day and realized I couldn't continue to live like this, I was a wreck and a million dollars in debt, all at the age of 33."
In October, 1990, Mandell checked himself into the Silver Hill Foundation, a world famous rehabilitation clinic, in New Canaan, Connecticut. He was there for 28 days. It was the first time that he was clean and sober since his teen years. At Silver Hill, he was introduced to the 12-Step Program, Alcoholics Anonymous. "The AA program is amazing," says Mandell, "my life changed immediately for the better." AA is a spiritual program that emphasizes personal admission, moral inventory and service. "Recovery is not an easy thing," says Mandell, "its' a daily struggle and the most difficult thing I have accomplished in my life." On October 12th, 2009, Mandell celebrated 19 years of continuous sobriety. Upon leaving Silver Hill, Mandell's personal and professional life, bolstered by the principals of AA, became better than ever.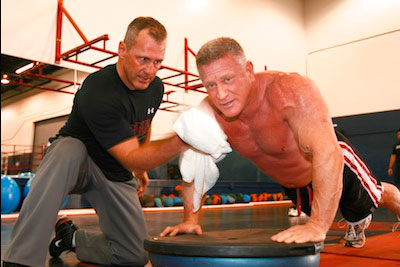 Built like a bull-dog, dressed in the finest suits, with the swagger of body-builder meets investment banker, Mandell dedicated himself to work, fitness and sobriety. Mandell's public profile continued to grow and earn him close media attention as well as scrutiny by financial regulators. In 1995, in a blanket settlement with the New York Stock Exchange, he was suspended from securities dealing for six weeks. In another instance he settled a difference with a trading client for $75,000. "That's the price you pay when your professional and personal life become public," says Mandell.
The 90s were a great time to be on Wall Street. Fueled by a stimulated Clinton economy and a technology boom, the capital markets expanded to new heights. During the next decade Mandell went on to work for, founded and funded many companies. Along the way he closed scores of transactions worth hundreds of millions of dollars. Mandell, with two other partners, went on to create Roan Capital Partners, a New York City-based, NASD registered broker-dealer. After leading and successfully managing its rapid growth Mandell sold his interest and went on to join the Thornwater Company as a Senior Vice President.
By the end of the 90s Mandell felt the market changing. "The boom was about to bust," says Mandell of that time, "and I thought this the right moment to try something new and different." Mandell, ever independent, intuitive and entrepreneurial, decided to start an international Merchant Bank and stock broker, Sky Capital Holdings. He raised $9 million dollars to seed the venture, but even more dramatically, Mandell brought his company overseas. "I was the first American to bring a regulated U.S. company to the London Stock Exchange," says Mandell. In July 2002, Sky Capital went public on London's Alternative Investment Market. On the day it went public the company was valued at more than $30 million. On two separate occasions, Ross Mandell and Sky Capital were privileged to speak and to host luncheons in the British Parliament. Matthew Carrington, a former member of the British Parliament, and Alexander Duma, a parliamentary appointee, were also members of the Board of Sky Capital, as was former Senator, Larry. L Pressler.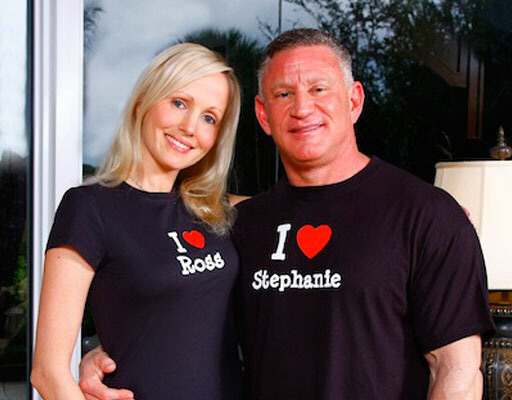 According to Mandell, "On September 11th, 2001, the world as we know it changed forever when 19 Islamic fundamentalists hijacked four American planes, destroying the World Trade Centers and attacking the Pentagon. The United States government responded by creating the Department of Homeland Security, an American initiative, to reorganize the Federal Government's ability to protect its citizens. Mandell's business savvy and keen pulse on the market compelled him to form GlobalSecure Holdings. In early 2003, Mandell and Sky Capital founded GlobalSecure Holdings , along with former United States Congressman, C. Thomas McMillen. GlobalSecure was dedicated to the acquisition and development of companies in the homeland security sector, acquiring numerous companies such as one that made gas masks, another that made breathing apparatus. It acquired another company that made Hazmat Suits and another that provided hazardous materials response training. There was also a company that was involved in the detection of biological threats as well as the software business. "We made a sincere and legitimate attempt to help America win the fight against terrorism," says Mandell.
In the years that followed forming Sky Capital and GlobalSecure, Mandell, as a clearly identified person of interest, continued to generate media attention and headlines. Both his business interests, as well as his personal life, as a very public recovering alcoholic, "appear to be something that is always lurking in the background," says Mandell. Among numerous other publications, The New York Sun spotlighted him in 2005 with the following headline, "The Rehabilitation of a Wall Street Bad Boy," an article that recounted the resurrection of his career; and Forbes Magazine featured him in a two page spread that chronicled his career highlights, as well as his lowlights.
On July 8, 2009, Ross Mandell's world would be rocked, yet again. Just days from getting ready to launch a new Mixed Martial Arts franchise, he was indicted by the Southern District of New York. He surrendered to the FBI at New York headquarters where he was charged with conspiracy to commit securities fraud and securities fraud. Mandell reaffirms that he is not guilty of the charges brought against him and that he has been wrongfully accused. At 52 years old, Mandelll, finds himself in the biggest battle of his life to not just save his freedom, and his family, but continue his path of sobriety. "I attend an AA meeting at least once a day," says Mandell, "sometimes twice; it is absolutely cathartic for me to be surrounded by others who face substance abuse challenges."
While conventional wisdom is to get small, lay low and lawyer up, the media continue to seek out Mandell. Between the highs and the lows, and the success Mandell has achieved on Wall Street, it's no surprise the media continue to seek out his story. His case and his struggles have now captured the attention of Hollywood.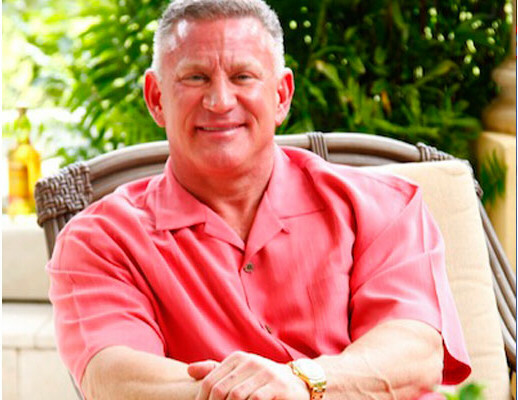 Barely three months after he was charged, and while out on $5 million bail, a promotional teaser has been made about Mandell and his most recent life-altering ordeal. "The trailer is so good and Ross's story so compelling, I find it not just worthwhile, but fascinating enough to represent," says John Ferriter, a Los Angeles-based top talent executive, who believes that Ross's story can actually start a new sub niche, or genre, within the world of reality TV. Ferriter was the former Executive Vice President, Worldwide Head of Non-Scripted Television for The William Morris Agency. Past and current clients include Jeff Probst, Jimmy Kimmel, Dick Clark, Carson Daly, Kneau Reeves, and others. He packaged shows including Fear Factor, Biggest Loser, The Singing Bee, The Man Show, The Tom Green Show, Celebrity Rehab, Project Runway, and Miss America, amongst others.
Facing Life, under the best of circumstances can be difficult. If you are Ross Mandell, a colorful, controversial character saddled with a big public profile, life can be even more challenging. With the weight of a looming court battle and facing the most severe penalties one can imagine, Ross Mandell is in the fight of his life for his freedom, his family – for his survival.
Real Life Drama Makes Real Life Reality TV
Always a fighter, ready to face any challenge, Ross Mandell continues to live his life as a husband to his wife, a father to his children, and as an entrepreneur, who is free on $5 million bail. He is a defendant facing criminal charges, the subject of a new reality television show and a recovering alcoholic with 19 years sobriety. Ross Mandell has got a lot on the line, a lot to lose and a lot to live for as the drama continues to unfold in this real life saga.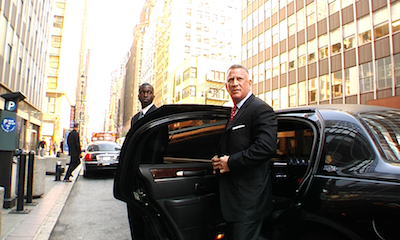 To follow Ross Mandell's next move, fill out the form below – and stay tuned, with updates and alerts as the drama unfolds.