FORMER WCW PRO WRESTLING SUPERSTAR THE STRO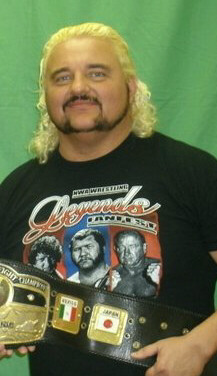 Robert Kellum aka The Stro and former WCW superstar known as "The Maestro"
He is also actor but best known as The Maestro in World Championship Wrestling. He has also had success in the United States Wrestling Association and Smokey Mountain Wrestling, as well as the World Wrestling Council. One of his previous ring names, Gorgeous George III, is an homage to his great uncle, the original "Gorgeous"George Wagner. Kellum currently competes as The Stro across the U.S and overseas on occasion along with acting part time for television and film. He has also guest starred on several episodes of the television series One Tree Hill and is set to star in the upcoming horror films 12-24 and Deader Country.

Having a theatrical and musical background in addition to having experience as a collegiate wrestler (which included freestyle/Greco-Roman wrestling), Kellum began training under veterans Nelson Royal, Gene Anderson and Ivan Koloff before making his professional debut on January 1, 1990 against ACW champion L.A. Stevens in Kannapolis, North Carolina. He wrestled Ivan Koloff and Chief Wahoo McDaniel early in his career and competed in many independent promotions in the southeast. Shortly after his debut on the independent circuit, he eventually appeared on WCW Saturday Night making his debut under the name Robbie Eagle against Sting in 1991.
After his release from WCW, Kellum began operating a wrestling school out of Jacksonville, North Carolina. He later returned to the Southeastern area as The Stro competing for Atlantic Championship Pro Wrestling, Mason-Dixon Wrestling, the Independent Wrestling Federation, North American Championship Wrestling, and the National Wrestling Alliancewho has held victories over Demolition Ax, The Barbarian as well as faced "Hacksaw" Jim Duggan and Ivan Koloff. He was later defeated by Shark Boy in the opening round of Nick Mayberry's HCW Incredible 8 Tournament on July 13, 2002. That same year, he Won the CAPW TV title and feuded with Balls Mahoney and other top stars of CAPW in Cleveland, Ohio. Kellum also won the ACCW title for a second time in a rumble match in Wilmington, NC and later feuded with Cold Cash D, Flex Phenom and Dave Renegade. Kellum became a two time NACW champion feuding with "Mr. USA" Tony Atlas, Ricky Morton, Jake Roberts, Carnage, and Brad Hunter, leader of a faction called "Damage Inc." along with Main Attraction and Rico Rage. Facing his former tag team partner Lodi at PPCW in Conway, South Carolina, Kellum also won the SCW title in Dayton, Ohio.
Stro won the WCEW title and feuded with Magnum T.R., Ali Steele, Ouga Booga, Justin Feeche, Bobby Eaton, and Aaron Devil. Was a part of the "Triple Heat" group along with Aaron Devil and Steve Michaels who was later replaced by P Roc. With "Mr. USA" Tony Atlas, The Patriot and Ranger Ross, he feuded with Ivan Koloff & The Russian Army in late 2005 as well as defeating The Barbarian at the Ricky Morton Benefit Show on February 2, 2006.
He currently is still very active not only in the ring but outside as well training the next generation of pro wrestling superstars inside the walls of his North Carolina training facilities.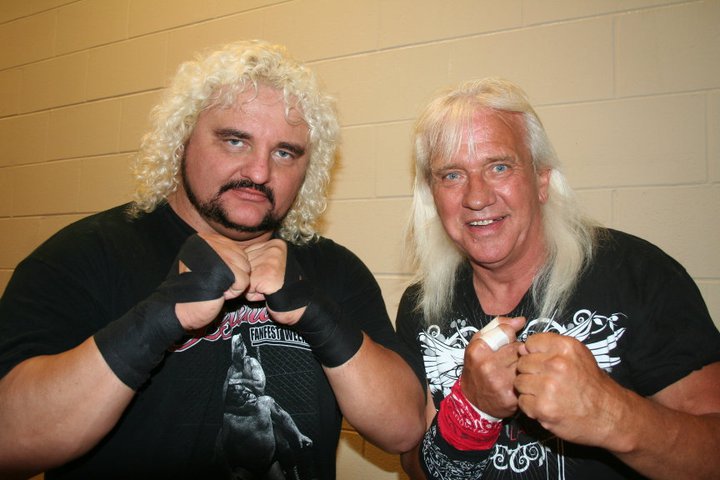 Websites: www.thestro.com
www.twitter.com/thestro