ENTREPRENEUR AND HUMANITARIAN JULIE WEINTRAUB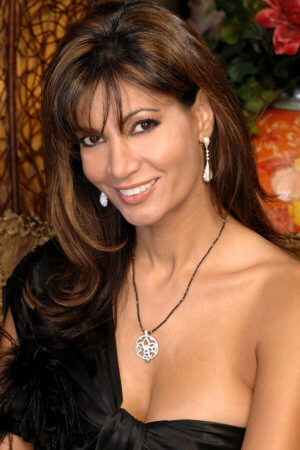 Julie was born in England. Her mother is English and her father from India. Her family moved to the U.S when she was 6 years old.
In 1990 at 19 years old Julie helped her ex-husband and partner found the Dogwater Café restaurant chain in the Tampa Bay area. The opened 4 locations in 3 years and eventually sold it in 1998.
It is now a franchise and has been featured in numerous national magazines and media outlets due to its unique concept- great food in Dog Bowls!
By the time Julie was 20 she had become a licensed Realtor and was dealing in million dollar properties for some of the area's premier families. Along with her career Julie always made time to give back to the community. Julie spent countless hours volunteering for the Humane Society doing fundraisers with her restaurants and rehabilitating injured and sick animals in her home. Steve and Julie currently support numerous Charities through out the Tampa Bay area.
During Julie's travels at home and abroad she always took interest in the way homes and various types of buildings were furnished inspiring her to open Classic Elegance Interiors 9 years ago. Her work has been featured in St. Pete Times, Tampa Tribune, Tampa Bay Magazine, House Trends and on Channel 13's Good Day Tampa Bay as Julie was the coordinator and decorator for the Designer Showcase for local Charities.
In the last 5 years Julie and her dear friend of many years Steve Weintraub have married and joined forces. Julie is the Vice President of Gold & Diamond Source handling many aspects of the business, from day to day operations, sales training, and most importantly customer and community relations. Julie has helped introduced to the Tampa Bay Area who Steve and Julie Weintraub are through a series of commercials you may have seen on all the major networks and a strong commitment to supporting charities in their community. With the belief that people shop with people not Logo's.
Julie has also recently partnered with Mary Murphy form So You Think You Can Dance and Maria McGill to promote a gorgeous line of gowns inspired by Maria McGills dance line she created for Dancing With The Stars Season 1 in the US and in Europe.
Steve and Julie have 5 children between them from 8-23 years old. They enjoy Sundays with a house full of kids and animals jet skiing and gardening.
To learn more about Julie Weintraub go to
www.goldanddiamondsource.com
www.entradacouture.com
www.handsacrossthebay.com