ACTRESS AND MODEL DONNA DEGREGORIO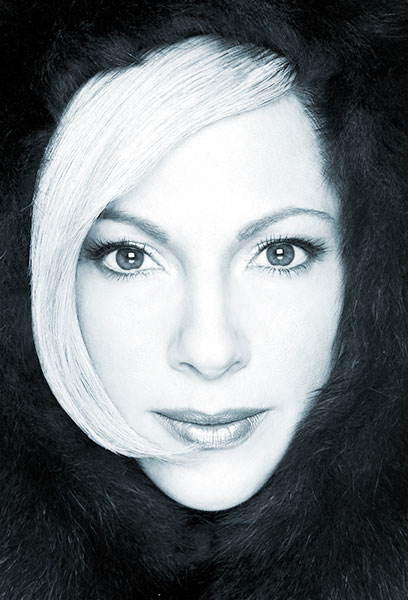 Donna DeGregorio
grew up very athletic and competitive as the youngest of four Italian girls separated in age by a total of four years. Her dad molded me into the athlete he envisioned for the son he never had. Father was former Marine/Police officer.From as far back as high school she had been striving to improve her physique through devoted and regimented training in local gyms. However it was not until after the birth of her third child four years ago that she began to train with an interest in competing. This has been a very rewarding experience both personally and professionally. She has been able to prove to herself that she could endure the grueling training sessions and intensely difficult dieting of contest preparation necessary to produce the dramatic changes in her physique. The results have shown too as she recently placed 6th in the 2006 MuscleMania Worlds in Hollywood, CA.Professionally she has been to go on numerous photo shoots with top notch photographers in the industry which is a nice recognition of others notice of her physique/appearance.
Modeling and Acting were her first passions.  She was always asked to model growing up and she experienced a lot however did not sign with top-notch agencies until 2005.  In the Pa./New York agencies.  MMA, Jo Anderson Models , Pro-Models, Hillory Beckford .  Her first figure show /NPC was in 2005.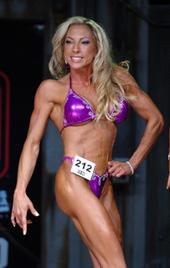 Donna DeGregorio's Credits
Commercials / Promotional Videos / Industrials
Statbeast – Sports
Spokesmodel     Web
WWE Smackdown  Model               Ch. 57 CW Philly
Trump Properties    Swimsuit Model                Promotional Video
HandyHanger         Model              Direct  Response Commercial
Muscle / Fitness Forum    Fitness Model                                        Ch. 28 – TV
HappeningsTV                   Model                                                   Ch. 18 – TV
Film
The Taking of Pelham 123    Featured Model    Universal
Music and Lyrics  Featured Party Goer                    Castlerock Productions
K.A.N.K.   Soccer Fan                                                  Bollywood/Dharma        
Bamboo Shark    Featured Model                                       Mental Ward Films
Theatre
Why Men Cheat             Shante     The Grand Opera House/Showtime Prod.
Captive                 Hostage     The Baby Grand Opera House/One on One
Runway             
John Robert Powers FashionShows  Model
Numerous Philadelphia Locations
Bridal FashionShow       Model                 The Cave, Philadelphia
PhiladelphiaBoutiques    Model                 The Ritz Carlton Hotel
Pileggi Hair & FashionShow      Model         Cherry Hill, NJ
Monday Night Football FashionShow     Model The Big Kahuna, Wilmington, DE
Print Work
Theatre ad-Billboard                                                     Model/Actress                Showtime Productions
Fitness Brochure  Fitness Model  Yardley Personal Fitness
Fitness Ad             Fitness Model    Philly Fit Magazine
Summer Swimsuit layout      Swimsuit Model        SJ Magazine                                                         
Hot Rod Car Layout   Model       CruisingMagazine                                                                     
Promotional Brochure    Restaurant Patron     Ritz-Carlton Hotel Co                              
Newspaper Print Ad      Homeowner  Hallmark of NJ, Inc.                                                             
Promotions
Carolina Sweet Tea                                                       Brand Ambassador                           PA
American Physiques                                                        Fitness Model                                            NJ, OH
Bud Light                                                                                 Brand Ambassador                              Philadelphia, PA
Choppin Vodka                                                                        Brand Ambassador                              Radnor, PA-Androssan Mansion
Blue Coat Gin                                                                           Brand Ambassador                              Media, PA
Twin Lakes Brewery                                                              Brand Ambassador                            Greenville, DE
Fist Boxing Event                  Model       New York, NY
Aqua Med Hydro Therapy                 Model       Valley Forge Convention Center
Kelme  Sports                                                                Fitness Model                                             Philadelphia Convention Center
Cue and Case Billards           Sampler      Valley Forge Convention Center
Bacardi and Dewars                Sampler              Wilmington. DE
Boscov's             Model/Womens                               Wilmington, DE
Philadelphia Business & Advertising Show                                      Greeter            Doubletree Hotel, Philadelphia                                                                                                      
Sportz Page Bar & Grill Grand Opening        Greeter       Sportz Page Bar & Grill, Philadelphia                         
Hot Rod Showdown     Brand Ambassador    Hot Rod Showdown, Wilmington, DE
Bucks Magazine            Sampler             Rittenhouse Square, Philadelphia
Riunite Wine                    Brand Ambassador                             Citizens Bank Park, Philadelphia
Bubba's Bar & Grill Grand Opening                            Greeter           Bubba's Bar & Grill, Dover, DE
Training
Modeling                                                John Robert Powers, Marie Feely Modeling and Dance
TV / Acting / Improv / Scene Study                                           Robert Taylor, John Robert Powers, Society Hill Playhouse
Film Audition Technique                                             Neil Hartley, Mike Lemon Casting
Voice and Speech                                                                     Allison Green, Mike Lemon Casting
The Basics of Acting                                                            Donna Marrazzo, Mike Lemon Casting
Special Skills: Certified Personal Trainer, Group exercise instructor,NPC Competitor, Bartender, Kickboxing, Pilates, Weightlifting, Yoga, Dance,
Basketball, Cocktail Waitress, Hostess, Certified Nail Technician, Reflexology, Hiking, Rollerblading, Swimming, Horseback Riding,
Snow Skier, Volleyball, Typing
Attire Available:
Evening Wear          Casual Wear          Business Attire          Workout Attire          Bathing Suit          Eye Glasses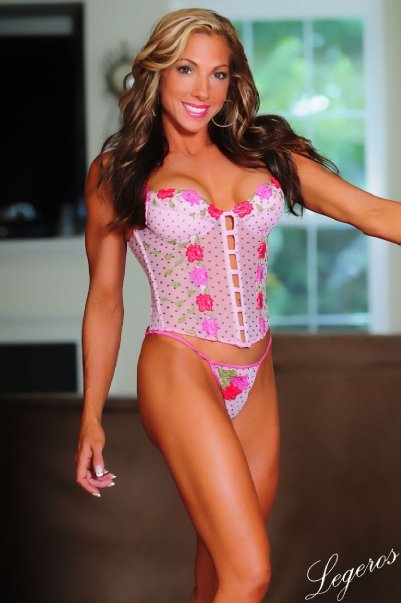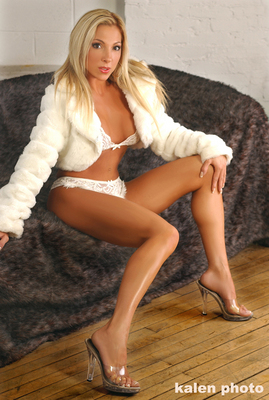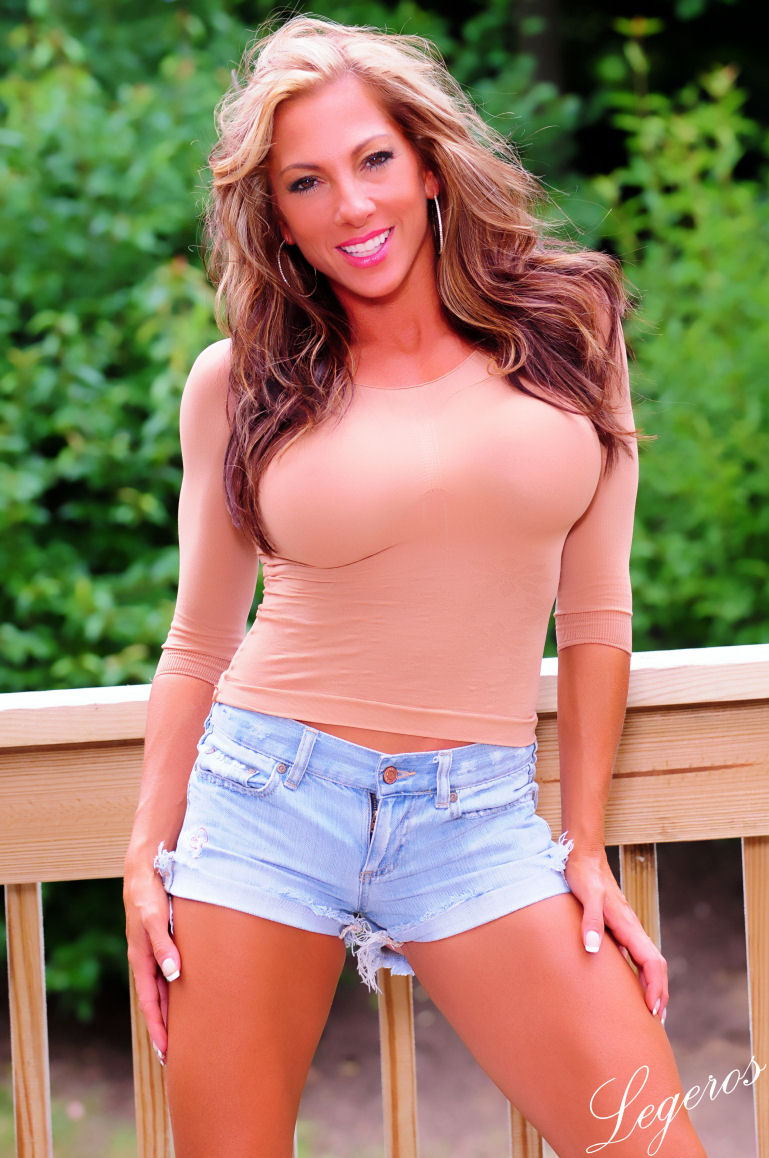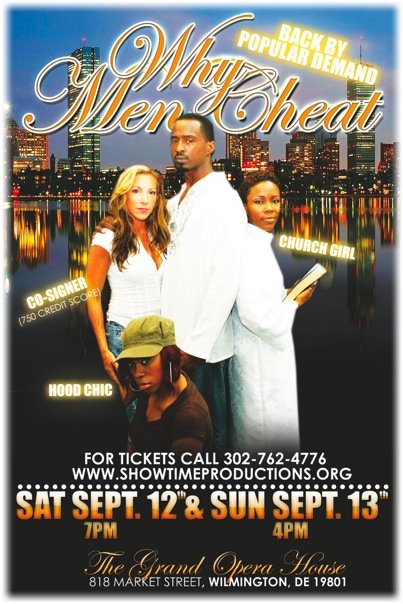 Websites: http://www.donnadegregorio.com/
http://www.myspace.com/donnadegregorio